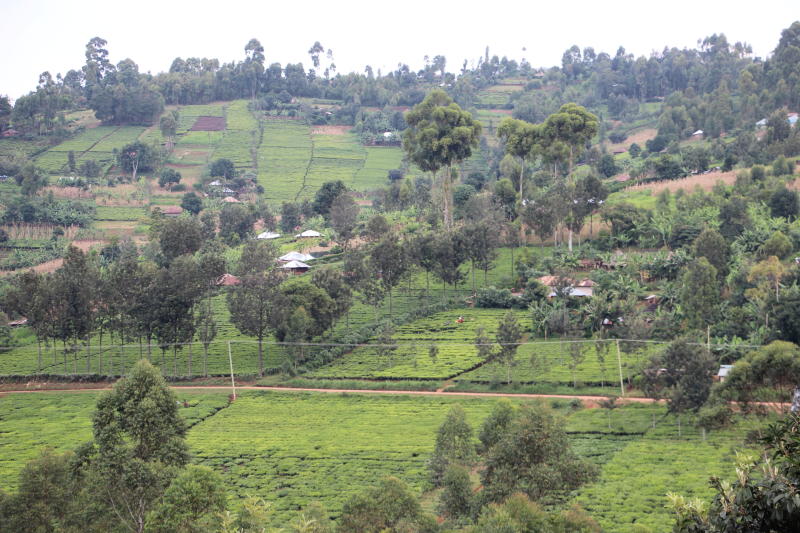 The rolling green hills give Kisii region a magnificent sight. From a distance, Kisii looks like a quiet farming community at peace with itself.
Tea, maize and sugarcane plantations spread as far as the eye can see. But underneath this splendor lies social and economic trouble.
This trouble has been exacerbated by a myriad of property succession battles that are clogged in courts. An analysis of court documents reveals that litigants sometimes even sell property under succession, a situation that aggravates the hostility.
Such is the case between Peter Anyona Moseti and Josephine Bitutu. Ms Bitutu was an administrator of a property that Mr Moseti was supposed to benefit from.
In a case filed in 2015, Moseti claimed that Bitutu sold a portion of land that was part of the property. In a replying affidavit, Bitutu said it was Moseti who actually sold the land. She contended that he fraudulently did so long before the court case was filed.
Read More
Nyamira Judge Esther Maina ruled that Moseti proved the allegations against Bitutu.
Another case revolves around the property of Stephen Magembe Gwaka, who died in September 2017. Magembe's sons, Cosmas Mokua and John Nyangaresi petitioned Kisii High Court to grant letters of administration for his property.
Later Sabellah Moraa went to court seeking to be enjoined as a co-petitioner on grounds that as Stephen's widow she ranked first among those that should inherit Stephen's property
On January 29, 2019, Elias Onsarigo and Wilfred Nyambariga, the other sons of Magembe, joined the suit seeking to inherit their father's property.
The matter is still at the High Court in Kisii. According to Wilkins Ochoki, the Law Society of Kenya (LSK) South West Kenya chair, lawyers are handling succession cases that should have been resolved more than 40 years ago.
Lack of wills
Mr Ochoki said a proper estate planning could end some of the issues, including murder, and even reduce the number of court cases that take years to be resolved.
Records indicate that contributing factors include the lack of written wills and increasing property rates.
Before the 2010 Constitution, Gusii community largely resolved its property disputes through traditional rules. Gideon Nyambati, an advocate in Kisii town, said the 2010 Constitution now allows daughters to inherent property, unlike before.
He argues that property rates in the region, particularly in Nyamira and Kisii towns, have remained attractive since a majority of the daughters inheriting land do so with the intention to sell.
"Most families have personal differences and inheritance disputes is a way to settle them," said Mr Nyambati.
Receiving end
"In a situation where the owner of the property died before 1982, when the law applicable was customary and daughters were not allowed to inherit property, disputes still emerge."
Land buyers have been on the receiving end since they can hardly ascertain the legality of the land they want to buy.
Some of the succession cases end up as criminal matters. Records at the Kisii High Court indicate that 90 per cent of title deeds and successions certificates are forgeries.
Steve Mokaya, the county land registrar, said property succession had proven to be a major headache in the region
"Courts have the powers to rule on succession. Unfortunately, locals don't want to go through the process. Disinheriting other family members and brokers minting money in the process has been a challenge to us," said Mr Mokaya.
Last year, Mokaya had to seek clarification of 36 grants that had allegedly been issued from court with original court seals on the documents.
"Only four turned out to be genuine. Sadly, nobody has been prosecuted. We will have reduced murder cases if we stopped the menace that land succession battles is in Kisii pose," Mokaya said.
The forgeries are said to have occurred some three years ago before the digitisation of land documents.