KRA Customs seizes V6 explosives in Isebania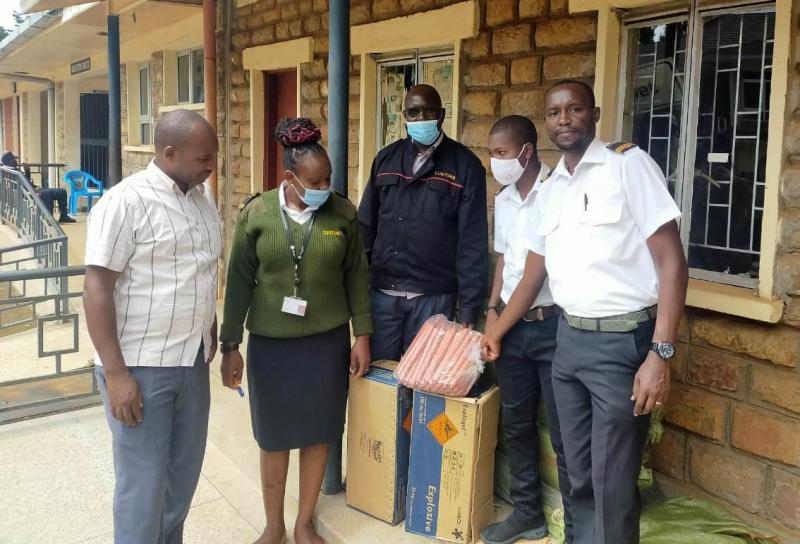 Kenya Revenue Authority (KRA) has seized 400 kilograms of restricted explogel explosives in one the stores within Isebania Town.
The Customs and Border Control Department based at Isbania border in Migori yesterday intercepted the restricted goods, which included 2,560 pieces of suspected explogel explosives with a brand name, Explogel V6.
On her press release, the Kenyan Revenue Authority Western Regional Coordinator Mercy Njuguna said that the consignment had been stuffed in polypropylene bags and packed in 16 cartons each weighing 25 kilograms. The Explosives whose estimated value has still not yet been figured is believed to have been manufactured in South Africa.
"The KRA and Police officers while acting on a tip off after getting the information that some illegal goods had been stored in a warehouse around Isebania town managed to intercept the consignment," said Njuguna.
She said that according to their intelligence, the explosives is suspected to have been ferried from Tanzania into the country using motorcycles, which is contrary to Sections 200 of East African Community Customs Management Act EACCMA, 2004 on possession and importation of restricted goods.
One suspect was arrested and handed over to Anti-Terror Police Unit waiting for completion of investigations and prosecution. The goods have been stored at the Customs warehouse in Isebania.
This comes two months after another incident where Customs officers in TaitaTaveta intercepted 1000 pieces of explosive detonators in Mwakitau along Taveta-Mombasa Highway.
Miss Njuguna noted that a number of individuals have taken border points as areas of weaknesses and in turn are using them to accomplish their ill motives by shipping illegal and restricted goods into the country.
"The Kenya Revenue Authority will continue working with the multi-agency team to ensure that security is beefed along the borders. The operation will enable KRA eliminate illicit trade along the borders," She said.