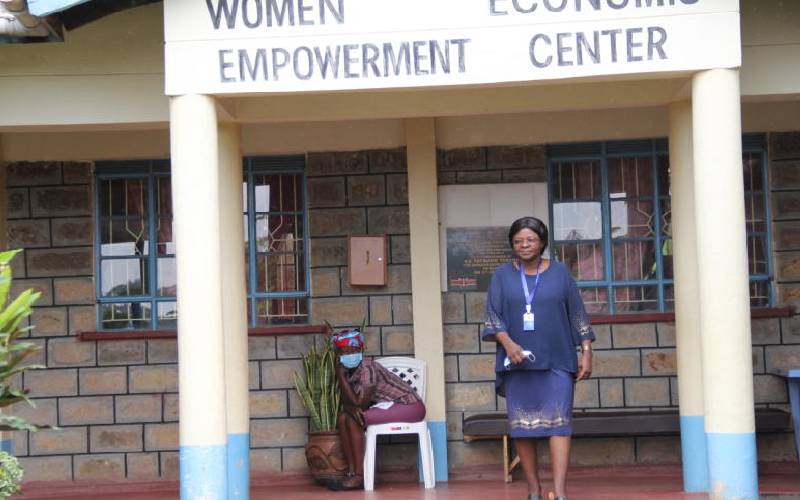 Parents and guardians are to blame for the rising cases of defilement which currently stand at 6000 in Homa Bay county.
It has emerged that parents and guardians collude with perpetrators of the vice to evade justice.
Read More
According to Development Knowledge Link - Africa (DEVLINK), an organisation which promotes child welfare, suspects escapes legal action by bribing their victim's parents.
The NGO cited one of the cases involving a 15-year-old girl from Kaksingri East location, Suba Sub-county whose parents reportedly received money from a defiler before coaching her to deny knowledge of the suspect.
The minor who delivered last month has recanted a statement she had recorded with the DEVLINK.
Earlier, she had mentioned a local clergyman as the one who defiled her before indicating she was not aware of him.
Her mother who reportedly knows the suspect, also says she cannot identify the man.
"I don't know the person who defiled my daughter, I hear his name is Tom, but there are very many Toms around," the mother said.
The minor's father has however insisted that the minor reported to them the matter and even gave them a name.
"We had even shared the matter with my wife and the daughter. I want her to get justice," the father said.
In Kaksingri West location in Suba, Sub-county, the father of a 16-year-old girl who was defiled by a relative in March has told DEVLINK officials to stop pursuing the case because the perpetrator is a relative.
DEVLINK director Esther Soti and Programmes Co-coordinator Samuel Osogo said such parents and guardians are compromised with money.
"The moment a parent or guardian has received money from a suspect, they begin recanting their previous statements to weaken the case. This leads to lack of proper evidence in court," said Soti.
In other cases, a nine-year-old girl in Rusinga East location and another one aged 17 in Mbita Sub-county from were defiled, but the perpetrators have not been arrested.
"We keep following these cases to ensure punitive legal action is taken against perpetrators," Soti added.
Homa Bay Children's Officer Joseph Otieno said there are cases where parents collude with perpetrators to cushion them from legal action.
He warned parents and guardians against the vice.
"It is wrong for a parent to get compromised by someone who has violated rights of their children. We are working with various government agencies to ensure legal action is taken against anybody who violates the rights of a child," Otieno said.
Records from the children's office indicate that 6000 children were defiled between January and June this year.