Obado ouster plan a mixed bag for Raila party in Migori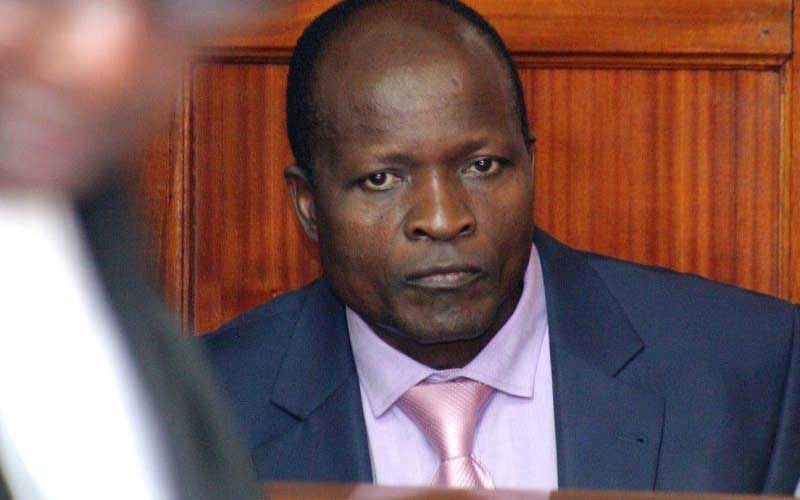 What next if ODM impeaches Migori Governor Okoth Obado? Will his removal strength the party in the cosmopolitan border county or will it dim its fortunes? What will henceforth be the relationship between Obado allies and ODM?
These are the unanswered questions that residents are contending with as Obado's impeachment motion agenda faces a vote tomorrow. Party officials remain split over the matter. ODM is determined to kick out the governor over alleged graft.
While some see it as a good move, others read political mischief in the circus. Some question why Obado would be punished yet he hasn't been proven guilty. They also say Obado is not the first ODM governor to face graft charges.
According to the governor's political adviser Dennis Orero, it would only be proper to initiate such a move had the governor been convicted. "This is why for us, the decision is born out of malice," argues Orero.
For Orero, like his boss Obado, ODM is treading on a treacherous path ahead of 2022 elections that may lead to mass exodus from the party to other fringe parties.
But the ODM leadership in Migori is determined to push the impeachement. According to Migori ODM branch chairman Philip Makabongo, and secretary Jossy Olala, ODM will even emerge stronger should the governor be impeached. Makabongo claims ODM's actions are guided by the party constitution.
Sinister motive
"ODM is only acting to safeguard the interest of Migori people. There is no sinister motive here. The governor was not elected for any other reason other than to lead, initiate and bring development to the doorsteps of every ward and village. Seeing anything opposite raises accountability and integrity questions," argued the party branch chairman.
Take a quick survey and help us improve our website!
Take a survey
He claimed that when Obado was elected, he came in when the region had witnessed years of frustration and inequality because of opposition politics.
Migori ODM Organising Secretary Joseph Nyambori claimed the county is multì-ethnic and anything could tilt the political balance. He said some delegates allied to Obado had attended the ODM party meeting that had discussed the planned impeachment. Orero said they will wait for the court verdict.
"We will not be cowed into fear or taking action for now," he said.
The ODM officials told The Standard that the people expect a lot from leaders when they elect them to office hence the need to ensure those elected are accountable for their actions.
"Since devolution took effect, some county leaders have risen and fallen because they cannot live up to the voter's expectations. So they have themselves to blame and not their parties," party chairman John Mbadi says.
Observers say Obado's woes have set the stage for high-octane politics ahead of 2022.
The race to succeed Obado in 2022 has begun in earnest. Front runners include former MPs Dalmas Otieno, Omondi Anyanga and John Pesa, and Senator Ochillo Ayacko. While Dalmas will be hoping to benefit from his vast experience in elective politics, Anyanga hopes to ride on the support of his vote-rich Nyatike, which has the highest number of registered voters in the county. He also hopes to reap big given that Dalmas and Ayacko, both coming from the larger Rongo, will split votes in their stronghold.
Analysts say Obado and the Kuria community factor will play a major role in the succession politics.