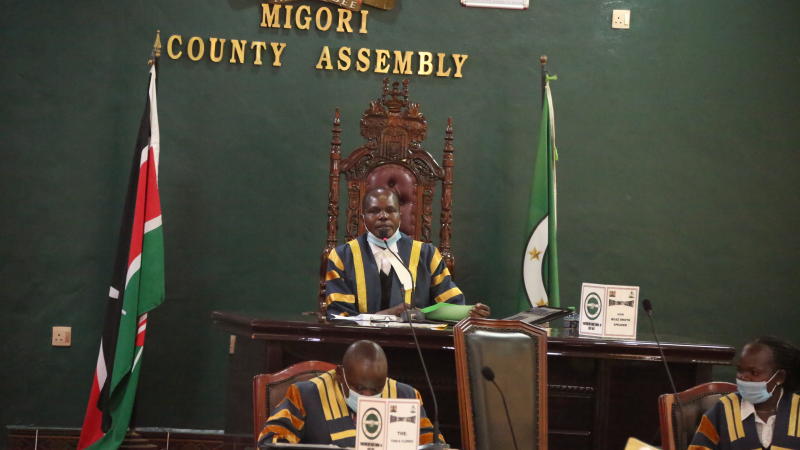 The planned impeachment of Migori Governor Okoth Obado was called off yesterday following a disagreement on how the process should be conducted.
The county assembly failed to debate House business amid tensions among members over the matter.
Speaker Boaz Okoth adjourned the session to today 8am citing physical distancing as a major concern.
"I have a long speech to read and as you know this is a serious public health concern. It cannot be business as usual with congestion in the House," he said.
Read More
Mr Okoth said some members had protested after they were locked out due to social distancing rule.
"I would have wished to preside over this session, but I am sorry. The House is adjourned until tomorrow when we shall resume business upon being advised properly on public health safety measures," he said.
Nearly all the 57 MCAs turned up but only 27 members were allowed in the chambers while the rest followed proceedings outside.
The Speaker told the Press that even if the House was to sit, there was no urgent matter to discuss that would override the planned House business.
"Even that impeachment motion is a process clearly guided by Article 181 and Standing Order no 60 on removal of the governor," he said. But some members claimed the move was well calculated to derail ODM plans to impeach the governor.
Deputy Speaker Mathews Chacha said it is only after they sit today that the House Business Committee will slot the agenda.
Security was tight in Migori amid speculations that some members would disrupt the impeachment motion. From 6am, anti riot police jammed the town before the assembly resumed from one month recess.