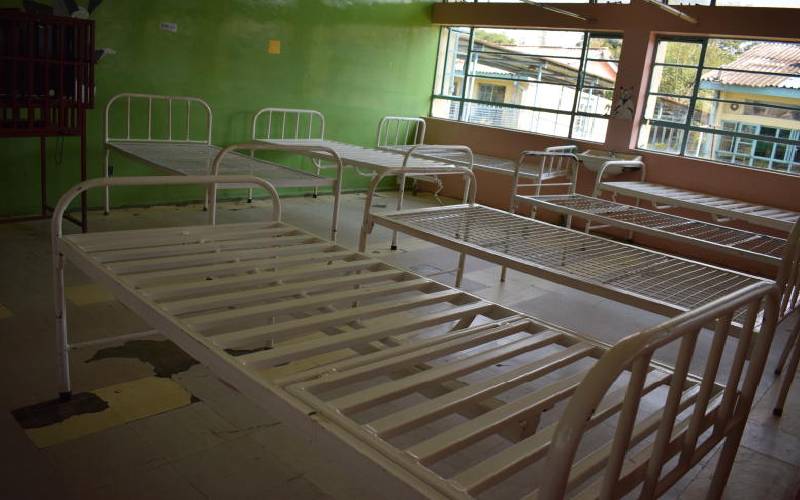 Pressure is piling on Homa Bay County Government to end a stalemate over health workers' salary arrears.
All health workers in the county comprising doctors, pharmacists, nurses, clinical officers and laboratory technicians downed their tools on August 3, citing delay in June and July salaries.
International medical humanitarian organisation Médecins Sans Frontières (MSF) has warned that more people will die if the health crisis is not resolved soon.
MSF, which also provides medical services in the county's referral hospital, has said that lack of access to healthcare services or delay in receiving medical attention as a result of the strike could lead to more deaths.
Read More
In a press statement, the MSF's head of mission Anne Cugier said the strike had come at a time when Kenya is battling with Covid-19 pandemic.
"Emergency and lifesaving services should resume in Homa Bay urgently to alleviate suffering and preventable deaths," said Cugier.
Cugier expressed concern that even the isolation facilities set up for Covid-19 treatment have been closed even though the county currently has 47 cases of Covid-19.
"With the impact of Covid-19, mortality rates have increased as people have stopped going to hospital and those who do, go too late, when they are in a very critical state," Cugier said.
The organisation said that the situation has been compounded by the fact that Homa Bay has one of the highest HIV and Aids prevalence rates in the country.
Cugier said low-income earners, who are the majority in the county, are suffering due to their inability to pay for health services in private facilities.
Homa Bay Health executive Richard Muga said they were in dialogue with the health workers and hope to reach a consensus on how to resume work.
"I am optimistic that our talks will bear fruits soon," said Dr Muga.