Homa Bay NGO rolls out free training for 16,000 poultry farmers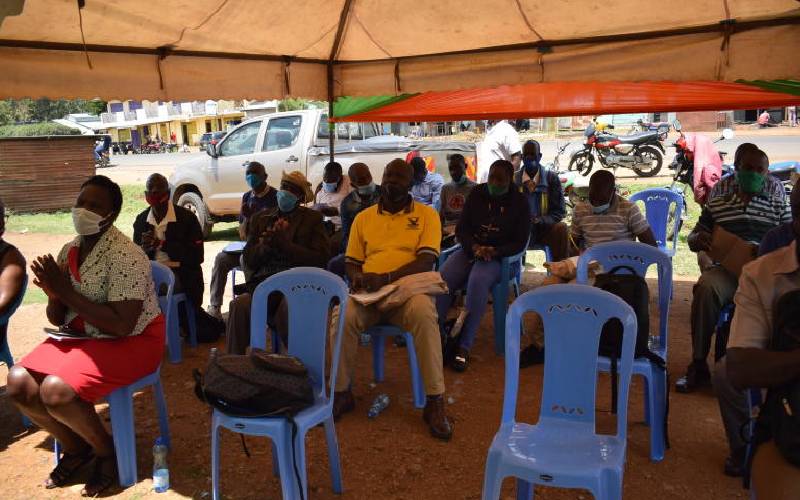 More than 16,000 poultry farmers in Homa Bay County are a happy lot after NGO started a free extension services programme.
The Heifer International Kenya through dubbed Hatching Hope, selected 16,000 farmers from various sub-counties in Homa Bay to undertake the programme.
Speaking when they met farmers during a sensitisation programme at Rodi Kopany trading centre on Thursday, the organisation's Livestock Production Officer Denis Ogaso said the programme is aimed at equipping poultry farmers with the modern methods of farming.
The programme involves educating the farmers on how to provide their poultry with essential services such as vaccination, proper housing and feeding among other farm practices.
The farmers are sensitised through community groups referred to as producer organisations.
Ogaso said they started the project to equip poultry farmers with modern farming methods and to enhance their production.
"During our survey, we realised that most farmers don't vaccinate the birds are lack proper housing. They also left the poultry to feed on their own," said Ogaso.
The flaws in poultry farming can easily lead to malnutrition and death of the birds.
"Poultry farming is a lucrative venture but many farmers are not reaping the required benefit because they don't provide their poultry with certain services. That is why we are sensitising them on modern poultry farming methods," he added.
Farmers in the county said the programme is an eye-opener in poultry production.
"This programme will enable us to get more income from our farms," said Caroline Achieng', a farmer.
Linda Juma, another farmer, said the extension services had made them realise the potential of their activity.
"The extension services has made us realise that we can make a lot of money in poultry farming," said Ms Juma.
The organisation also provided the farmers with personal protective equipment including handwashing tanks and masks.