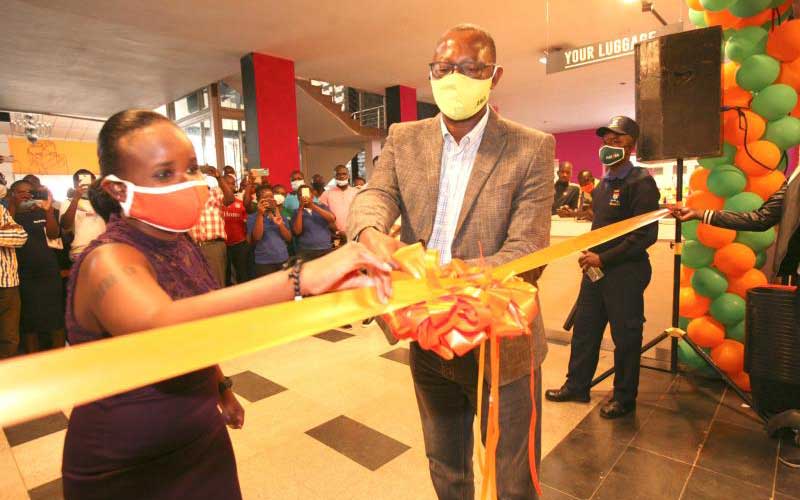 Naivas Supermarket has opened its second retail shop in Kisumu, creating at least 120 new jobs and bringing to 65 the number of its shops countrywide.
The shop sits on a 24,000 square feet space at Mega City Mall and opened its doors yesterday.
Willy Kimani, the retail shop chain's Chief Commercial Officer characterised the move a big shot in the retail market that has been growing lately.
"At least 25 per cent of the shop space has been allocated for foodstuffs and we are targeting the daily customer in this," said Kimani.
Read More
The store joins South Africa's The Game retailers, which opened doors at Mega City Mall in July last year.
City Mall has initially hosted Nakumatt supermarket.
Kimani said with time, another 400 people are set to gain direct employment through supplying and providing other related services to the supermarket.
"We believe the spiral effect of this investment will be big," he said, as he pointed out he was a keen supporter of local economies and indigenous small and medium sized firms.
Kisumu, Kenya's third city after Nairobi and Mombasa, has experienced remarkable socio-economic growth over the last 10 years.
This trend is what the retailer is expected to ride on for the foreseeable future.
Kimani explained that Naivas's expansion in Kisumu was a reflection of the firm's belief in the economic future of the county and its neighbours.
"We expect to serve Kisumu and the larger peripheral centres including Awasi, Ahero, Maseno and even Vihiga and Siaya counties," he said.
He noted that the lake region's infrastructural enhancements such as the port and revived railway operations are expected to register additional economic activity.