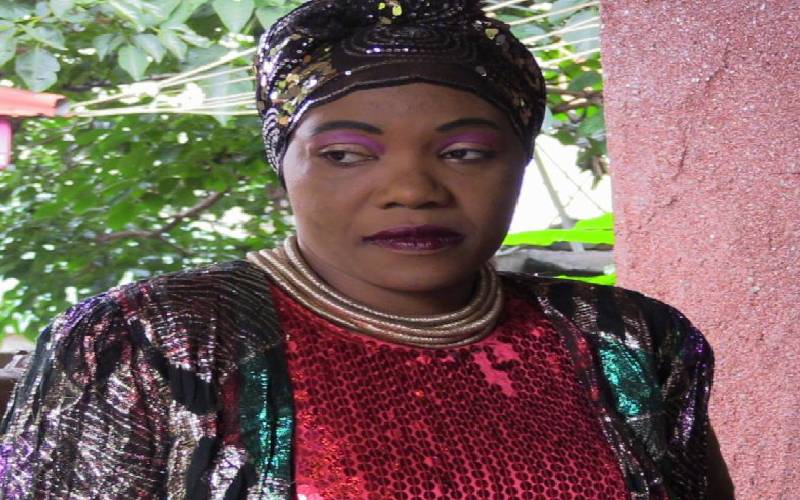 Ohangla music fans have been dealt a big blow following the death of popular Ohangla maestro Maureen Achieng, popularly known as Lady Maureen.
According to the family, Lady Maureen (pictured) died at 3am today at Uriri, Migori County where she has been recuperating after leaving the hospital recently
Condolences
Led by ODM leader and Raila Odinga and Ida, followers of the artiste sent messages of condolence to the family after receiving the news of her demise.
Mama Ida described her as one of the most distinguished Ohangla hit composers, adding that the late was a talented musician who entertained and educated the people through her songs.
"I am shocked at the news of her death. She was one of the best composers of Ohangla hit songs, May her soul rest in peace," said Ida.
Raila who is currently out of the country also took to his social media page to mourn the death of the musician.
"My condolences go out to the family, friends and fans of Lady Maureen. Achieng' was immensely talented and very dynamic; always adapting to new trends in very competitive music industry. May she Rest In Eternal Peace," the ODM leader wrote on his Facebook page on Saturday.
Her followers took to various social media platforms to send their message of condolences to the family after news broke out that the queen of Ohangla music was no more.
"All our lives are in the hands of God, not human beings. Whether you are taken to an expensive hospital or you are at home when the time comes you have no control. RIP Lady Maureen," one of her fans Dan Marks posted on Facebook.
"Even if we say more about the death of lady Maureen there's nothing we can do about it, let the living God laid is Sol in peace, he is the producer and the receiver there is nothing to do about it," said Cliveland Gomba
Last month, fake news of the musician death spread after a dancer also called Maureen passed on prompting her mother to tell her fans that she was alive.
"We have also heard the rumours and are wondering where all this information is coming from. Maureen is alive," said the mother.
Tribulations
The renowned songbird has not known peace since 2018.
The musician's health started deteriorating two years ago. She sought help from various hospitals, including Pastor Machage Memorial Hospital in Migori and Jaramogi Oginga Odinga Teaching and Referral Hospital.
Two months prior to her illness, she was arrested and jailed for nine days, together with 15 band members in Mwanza, Tanzania for allegedly working in that country without permits. The musician said it was a ploy to ruin her reputation.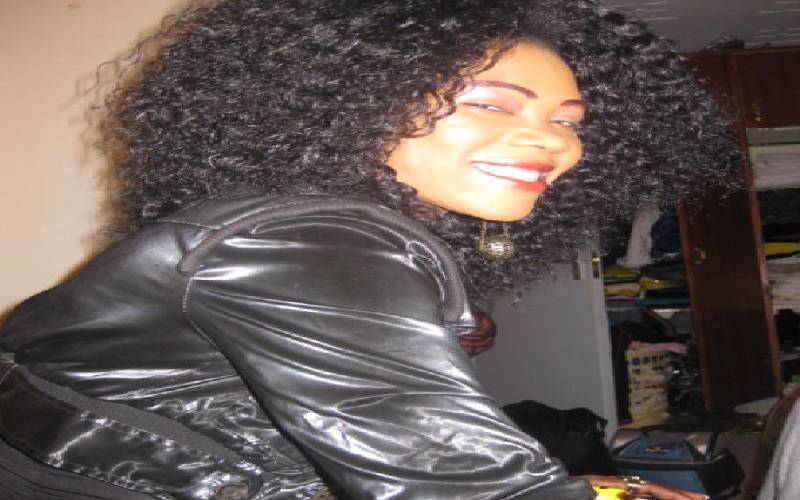 Last year, before falling out with her daughter, Maureen's mum had accused the musician's friends of abandoning her in sickness.
"The hospital bills are high. It is frustrating that I have been left alone with my daughter in the hospital. Where are those big names she was mingling within Nairobi during her heyday?" she wondered.
According to medics, Maureen was suffering from severe anaemia and malaria.
Lady Maureen said she has pain on her back, which cannot allow her to stand and walk.
Her demise comes exactly a month after another famous Ohangla musician's Bernard Onyango aka Abenny Jachiga died on June 11.
Jachiga said to have succumbed to pneumonia after a short illness at St Jairus Private Hospital in Kisumu.
His secret night burial on June 13 due to the Covid-19 regulations saw police clash with his fans who insisted that he deserved a better burial.