Boy held over girl's death in fight for pasture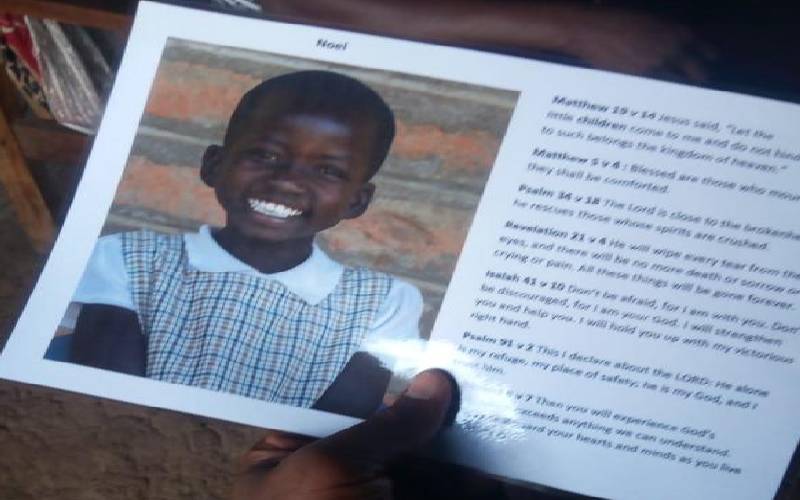 Police in Homa Bay are holding a Form One student accused of killing a Grade Four girl.
The 15-year-old boy allegedly killed Noel Adhiambo, 11, over cattle grazing space.
Adhiambo, a pupil at Kosele Community Christian Centre, was killed on Friday, June 19 at Nduga village in Rachuonyo South sub-county. A post-mortem at Rachuonyo South Sub-county Hospital showed she died of profuse bleeding after the assault.
The report indicated that the girl was hit with a blunt object on her right ribs. Rachuonyo South Sub-county Police Commander Esau Ochorokodi said they arrested the boy on Sunday evening after evidence linked him directly to the death of the minor.
He was detained at Kosele police station ahead of his arraignment in court.
Adhiambo's mother Christine Awino said she suspects her daughter was killed by two boys, including the one arrested.
Adhiambo and her elder sister were looking after cattle at a field that fateful afternoon. The two boys confronted them with accusations that their cattle were grazing on a piece of land that did not belong to their parents.
The arguments led to physical fighting in which the two boys attacked the girls using wooden rods and stones. The girls ran away in different directions, with the boys in pursuit of Adhiambo.
Her body was found in a maize plantation in the village three days later.
Devil made me do it, says mother in savage murder
Melody Warigia, 8, Willy Macharia, 6, Samantha Njeri, 4, and Whitney Nyambura, 2, were on Saturday found dead on their beds, next to each other