MP starts a programme for expanding classrooms ahead of school re-opening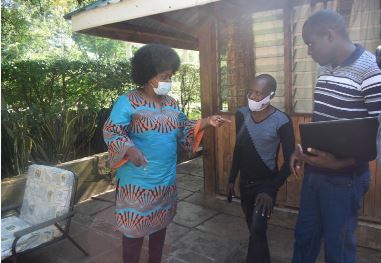 Suba North MP Millie Odhiambo has started a Sh23 million project for increasing classrooms to ease congestion that can spread Covid-19 in schools.
The additional classrooms are aimed at creating more space to enable students to keep social distance if schools open in September.
Ms Odhiambo said they had distributed the money to 16 primary and secondary schools to start the programme. The project is funded by the National Government Constituency Development Fund (NGCDF).
Speaking during a meeting with the schools' board of management members at Waondo Technical Training Institute, the legislator said they had wired the money into schools' bank accounts.
"Our meeting today is to inform the schools management committee members that we have wired the money into their bank accounts through the bank transfer system. We opted for this system to avoid exchange of financial documents, which may violate the fight against Covid-19," said Millie.
The programme started with Gembe ward and will be cascaded in the remaining four wards. Schools that benefited from the money include Usao Secondary and Lwanda Oloo Primary schools.
The MP said: "The current shortage of classrooms in our schools is worrying. We have started this initiative to create more room for keeping social distance in case the government opens school," said Millie.
The MP also appealed to the government to increase economic stimulus package on education and channel the money to improvement of school infrastructure.
Odhiambo was opposed to the government programme of funding digital learning on grounds that it was not accessible to majority of Kenyan students.
"Majority of Kenya pupils do access digital learning. Let the government channel the economic stimulus through the NGCDF for building more classrooms," she said.