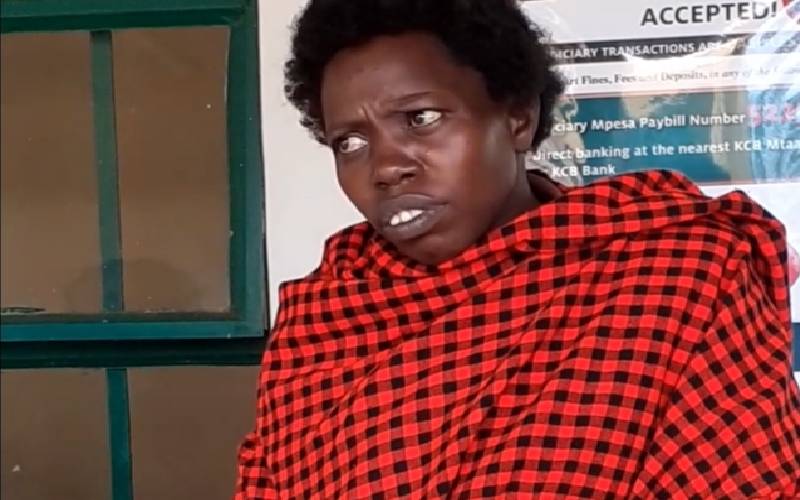 A 35-year-old woman shocked a Nyamira Court when she confessed that she deliberately took a concoction of paracetamol and tea leaves to procure an abortion and rid of her seven-month-old unborn baby.
Linet Kemunto (pictured) , a mother of five narrated a sad tale of her miserable life that she said led her to kill the unborn girl.
Kemunto told Nyamira Senior Resident Magistrate Cyprian Waswa she is an orphan and that before she committed the crime, she had moved out of an abusive marriage with all her children.
The woman said she is single-handedly shouldering the heavy responsibility of nursing and providing for the children, one of whom is disabled.
She also has a four-month-old grandchild, whose mother is her teenage daughter.
Kemunto told the court she had been suffering depression over the state of poverty her young family was in with no means of feeding the children.
The woman pleaded with the court to forgive her as she is the only person her children and grandchild depend on.
Kemunto is said to have committed the offence on Saturday at Bonyengwe II sub-location in Nyamira North.
She allegedly procured the abortion and threw the baby into River Eyaka. Kemunto pleaded guilty but the ruling will be delivered on Tuesday after a probation report is filed in court.