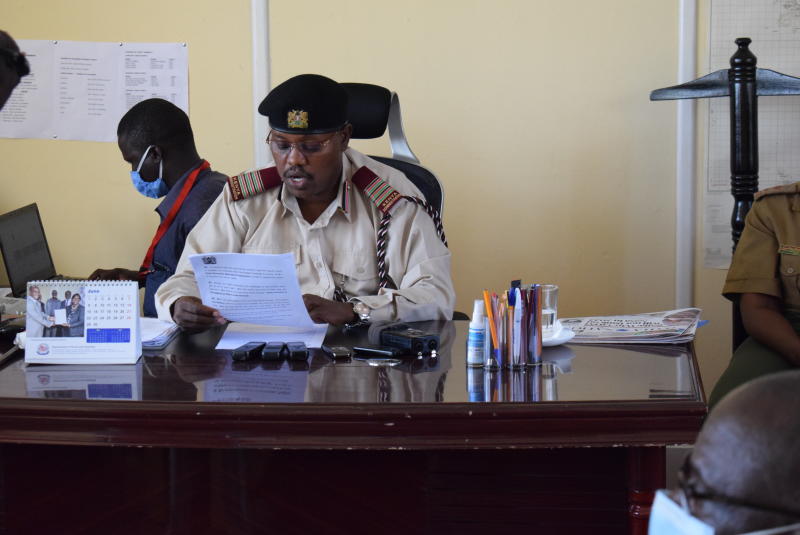 Homa Bay County government has assured a family whose son- a coronavirus patient who wanted to commit suicide is safe.
The patient who is currently isolated at Malela Covid-19 treatment center recently said he wanted to commit suicide to protest against being isolated.
The 27-year-old driver who transported mourners to Rachuonyo North Sub-county in April claimed he is not sick hence should be released from the center. He has stayed in the center for 42 days.
But Homa Bay Deputy Governor Hamilton Orata assured the family that they had counseled him to accept his condition.
Speaking when he toured Malela treatment center on Wednesday alongside Health CEC Richard Muga, Orata expressed optimism that the counseling and medical care will improve the patient's health.
"I assure his family that we are handling him with utmost care to improve his health," said Orata.
He said the 27-year-old and another lady at the isolation center will be discharged when they test negative.
"He is stable and active but we can't discharge him now because he is still positive," Muga said.
Orata called on the county residents to avoid attending funerals to enhance the fight against Covid-19.
Speaking separately in his office, Homa Bay County Commissioner David Kipkemei expressed concerns over Tanzanians who sneak into the county and the county residents who sneak into Tanzania.
On Monday, three Tanzanians were arrested after sneaking into Homa Bay County.
Kipkemei said his office will take punitive measures against anybody found crossing or making attempts to cross into Tanzania.
"It is risky for a Tanzanian to travel to our county or any resident to travel to Tanzania. Anybody found in contravention or making such an attempt will be arrested and quarantined," Kipkemei said.
He told residents to co-operate with security officials to help fight Covid-19.