Malaria patients double as drugs shortage bites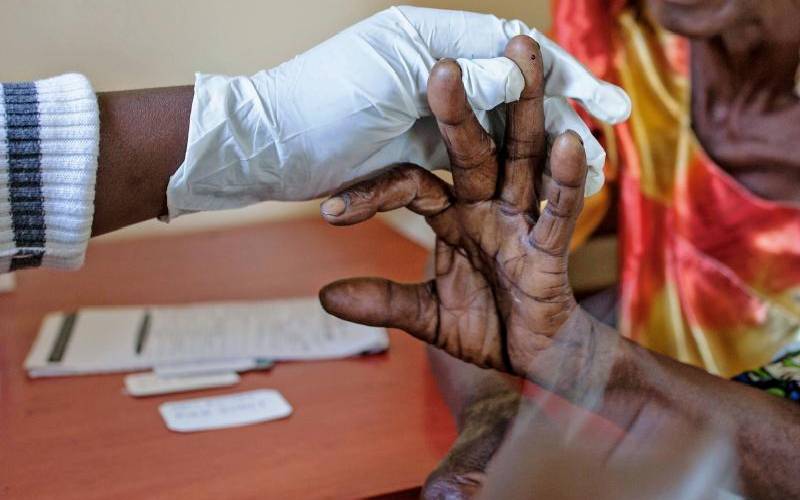 Heavy rains and the rising water levels in Lake Victoria have seen a surge in Malaria cases in Kisumu, amid concerns that local public hospitals have run out of anti-malarial drugs.
The most affected are families living in deplorable conditions inside several evacuation camps scattered across the county, where they are being sheltered.
County health officials said they received the last supply of antimalarial drugs from Kenya Medical Supply Agency (Kemsa) in December last year, but got a booster consignment last month.
Statistics at the department show that 50 per cent of patients who seek medical care at the 123 hospital facilities in the county are diagnosed with malaria every day.
Records at the Jaramogi Oginga Odinga Teaching and Referral Hospital show that out of every 150 patients seeking treatment daily, between 40 and 50 are diagnosed with malaria.
David Okeyo, the Medical Superintendent at Kombewa Hospital, said the facility attended to between 20 and 30 children with severe malaria every day.
"Unfortunately we do not have antimalarial drugs for children, the numbers are high and there is very little we can do to help those who cannot afford being treated at private hospitals," said Dr Okeyo.
He explained that since the onset of heavy rains in the region, malaria cases had constantly been on the rise.
"For those who cannot afford to purchase the drugs from chemists, we buy for them as we get the drugs at a lower price, with one dose selling at Sh60 for children and Sh120 for adults," Okeyo said.
At Ahero Hospital, Bernard Owino, the doctor in charge, said there had been an increase in malaria cases but observed that the numbers could even be higher, as most patients opt to self-medicate.
At Lumumba Hospital, Joram Abiero said in a day the facility attends to an average of 40 malaria cases with the majority being children under 10 years.
"We are having a shortage of antimalarial drugs despite the high cases. We encourage people to take extra care during this season," said Dr Abiero.
Medics at Kisumu County Hospital also reported a sharp increase in malaria cases. The facility is also experiencing a drugs shortage.
Kisumu County Malaria Control Coordinator Lilyana Dayo said the cases were getting out hand with the population neighboring Lake Victoria recording the highest numbers. "We are yet to record any deaths, but the drugs we have are inadequate to serve the entire population," noted Ms Dayo.
But Kemsa Western Regional Sales and Marketing Executive Kenneth Bukachi said facilities lacked drugs because they did not place orders in time.