Second group of mourners who sneaked into Homa Bay County quarantined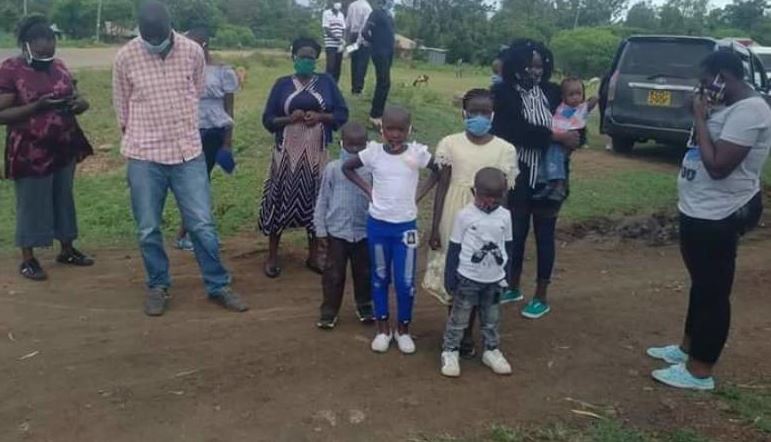 Another group of mourners who sneaked out of Nairobi on Saturday have been quarantined in Homa Bay County.
The 12 mourners arrived in Homa Bay barely four days after another group of nine mourners sneaked into the county from Nairobi with an empty coffin.
The 12 mourners were headed for a funeral of their relative at Alego Village in Rachuonyo North sub-county on Saturday evening.
They were going to attend the burial of the late Milton Obote, a resident of the area. The twelve included Mr Obote's wives, children, his sisters and a driver of the vehicle that was hired.
But in an operation led by Rachuonyo North Deputy County Commissioner James Mabeya, the mourners were arrested before arriving at the home.
They were arrested between Kendu Bay town and Pala trading center. "We got a tip off from the public that the twelve were travelling to this sub county. I mobilized my security team before we got hold of them," said Mabeya.
Mabeya told The Standard that the mourners' journey was illegal because they violated the travel permit they were accorded by security officials in Nairobi.
The administrator said the permit required only six people to travel and were required to travel in two vehicles each with three passengers, but all of them traveled in the same vehicle, a Noah make.
"We found them with a travel permit but they violated it, hence making the journey illegal," said Mabeya.
The twelve were subjected to forced quarantine for 14 days at Homa Bay KMTC after their apprehension. He said legal action would be taken against them later.
The administrator urged area residents who are in Nairobi and other risky counties to stop their plans of visiting the sub county.
"These people were going to attend the burial but they should know that they cannot raise their fallen loved one. Let those who have lost their loved ones suspend their journeys from Nairobi until the government ends the fight against coronavirus," said Mabeya.
Homa Bay residents challenged security officials manning partial lockdown in Nairobi to be more vigilant to prevent spread of the covid-19 to other counties.
Last Tuesday, another group of nine mourners used an empty coffin to sneak out of Nairobi into Rachuonyo North Sub county.
Unfortunately, one of the nine tested positive for coronavirus on Saturday, making Homa Bay county register the first case.
The remaining eight are still at the quarantine center.