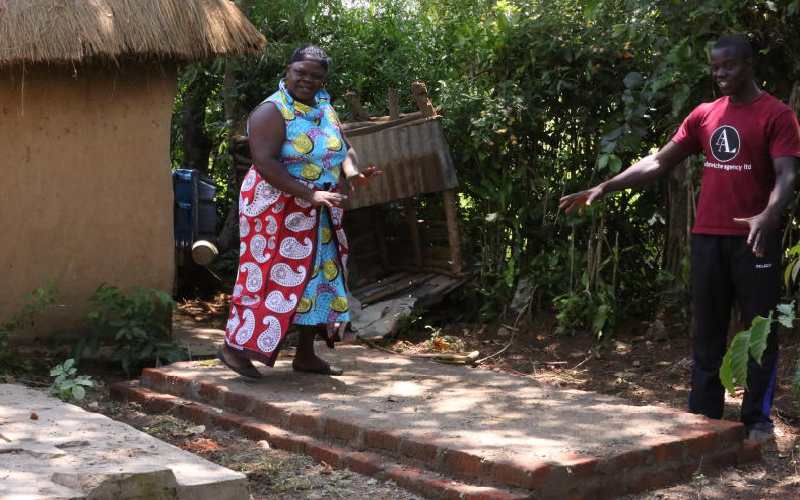 The family of a man said to have died from coronavirus and hurriedly buried in Siaya County now wants the body exhumed and a postmortem examination performed.
Zack Onyango, the victim's brother who is also the family spokesperson, said yesterday in a phone interview that the family was demanding a postmortem examination to establish the real cause of his death.
James Onyango, who was a senior Kenya Ports Authority (KPA) official, was buried at 2am on Sunday, barely four hours after his death.
Zack, who is currently locked in quarantine with 15 other family members after coming into contact with his brother, said his bother may have died of injuries he suffered during an accident at Awasi, while on his way to Kisumu.
Zack was yesterday heart-broken as he narrated his brother's final moments. "They buried him like a dog.
They did not give us a death certificate. We don't know what killed him. We are devastated. It is sad beyond human imagination."
He added: "Even if it's true he died of coronavirus, he did not deserve this heartless treatment. We have coronavirus victims who have been accorded decent burials, complete with eulogies. We want him exhumed and a postmortem performed. Then we can accord him a decent burial."
He further explained how soon after confirming that his brother had died, the family went to Ukwala and placed an order for a coffin.
"We paid Sh11,000 deposit and I returned home to prepare for the burial. Shortly after 9pm, a team came to our home. I called the chief to report the turn of events. I soon realised my brother was to be buried the same night," said Zack.
Yesterday, Siaya County Covid-19 Emergency Committee officials fumbled while trying to explain their role in the night burial.
Area governor Cornell Rasanga, who chairs the committee, apologised to the family.
Mr Rasanga said he did not issue any orders for such a burial to take place. The committee's vice-chairman Michael ole Tialal refused to comment on the matter.
Health Cabinet Secretary Mutahi Kagwe on Sunday said tests done at Kenya Medical Research Institute, and whose results he said were released long after Onyango's death, proved he had Covid-19.
By yesterday, the government had confined 45 people who came into contact with Onyango and was still hunting for 70 more.
The Law Society of Kenya (LSK) said it will move to court to seek orders to exhume Onyango's remains in preparation for a decent burial.
Society's President Nelson Havi said he has already liaised with LSK West Kenya branch to file the suit under a certificate of urgency.
The lawyer's body said it will ask the court to declare that the rights of the deceased and his family were violated as per international and Luo customary laws.
"We want the body exhumed and given a decent daytime burial with a coffin," said Havi.
Siaya Senator also added his voice to those condemning the burial.
"I witnessed an undignified burial in the dead of the night. We are confronted with challenges but let's not forget our humanity even as tragedy strikes," said Mr Orengo.
Only hours after he died at a private hospital in Ukwala, Onyango's body was wrapped in two body bags, loaded into a double cabin pick-up, and driven to his home in Kamalungi village.
There, his burial took less than five minutes. No one spoke; no one prayed; no one saw the body.