Covid-19: Atandi to distribute maize, beans for most vulnerable in Alego Usonga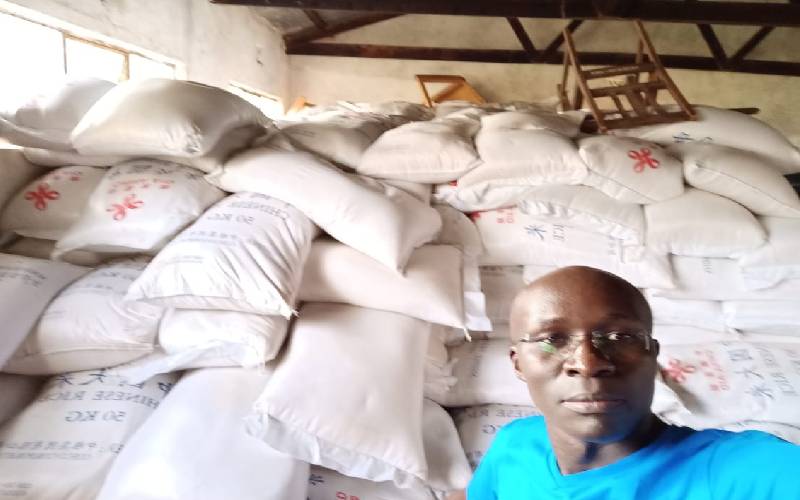 Alego Usonga MP Samuel Atandi will on Monday, April 6 begin donating maize and rice to 500 most vulnerable people in all the 42 sub-locations of his constituency in a bid to contain hunger in the wake of the coronavirus pandemic.
Speaking to Standard Digital on phone, the outspoken MP said the grains will target widows, orphans, the elderly, people with disabilities and the needy.
"We have already purchased a substantial amount of maize and beans and will begin distributing to the elderly, orphans, widows, the needy and those with disabilities," he said.
Atandi said his office is working with chiefs, assistant chiefs and village elders to help in identifying those who deserve help and in distribution to ensure the social distance rule is observed.
"My office is working closely with local administrators to identify the most vulnerable in the constituency and to ensure there will be order when the distribution begins on Monday," he said.
The legislator said plans are underway to sustain the donations until the government's ongoing curfew is lifted and urged well-wishers from the constituency to come on board and help the people.
These donations are meant to cushion people from the economic effects of the curfew," he said adding that well-wishers should come on board and help.
He said this not the first or the last time his office will feed the vulnerable saying he has been doing so since his election as area MP in conjunction with government agencies and Non-Governmental Organisation (NGOs) such as World Vision and Ground Water Abstraction Kenya Outreach (GWAKO).
the lawmaker singled out GWAKO for digging 35 boreholes in various primary schools in the constituency ensure locals get water.
"This is not a new thing in Alego Usonga, I have done this over the years since my election in partnership with NGOs operating in Alego Usonga such as World Vision and GWAKO," he said.
Atandi said this was not the time to play politics, but the time to join hands in the fight against the pandemic by helping those in need during these tough times.
"We must help the most vulnerable to cope with the curfew and the tough economic effects occasioned by the coronavirus pandemic."
The ODM MP thanked Siaya Senator James Orengo for distributing sanitisers in all trading centres in Alego Usonga.
"I want to thank Senator Orengo for distributing sanitisers to all market centres in my constituency, that was long overdue."
The government has imposed a dusk to dawn curfew for all Kenyans, except those listed under critical and essential services, making it difficult for ordinary Kenyans to fend for themselves.
Kenya's positive cases stand at 122 with four deaths and four recoveries from the deadly virus as at Friday, April 3, 2020.