Rasanga suspends levies as Awiti fumigates bus parks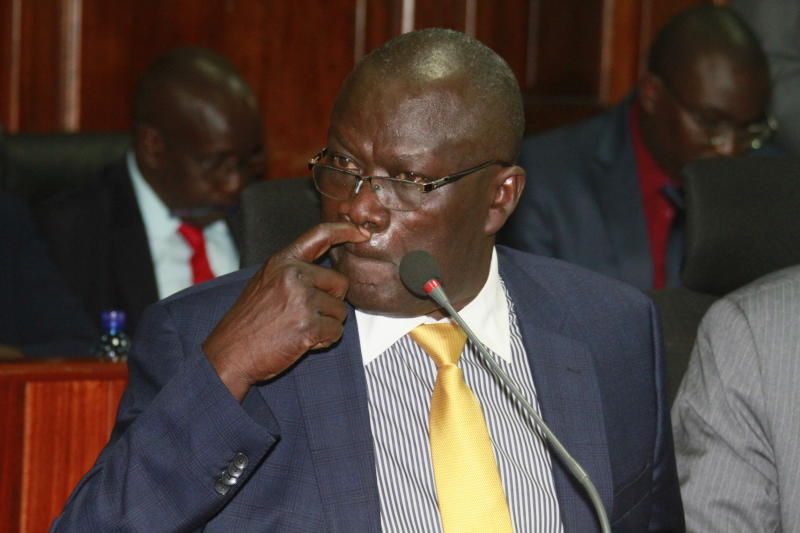 Small-scale businesses in Siaya County got a reprieve yesterday after the county government suspended taxes for 30 days in the wake of coronavirus outbreak.
Governor Cornel Rasanga (pictured) said the measure targets Small and Medium Enterprises (SMEs), including transport companies, which will not pay parking levies and single business permits.
Rasanga, who made the announcement yesterday, urged residents to adhere to preventive measures issued by the Ministry of Health to curb the spread of the disease.
"My administration would like to note that we understand the frustration business people are going through, with a difficult working environment and a suffering economy. While coronavirus is a global problem, we cannot hide behind other countries and not do something. And even as we play our part as a government, business people must also reciprocate by following the laid down guidelines in the fight against Covid-19," he said.
He said his administration had decided to give traders tax reliefs in the current trying economic times to enable them remain in business.
"The directive takes effect immediately. We will continue to monitor the situation and identify other sectors we can provide aid while reviewing all the directives we have given so far," said the governor.
Rasanga also said his administration had received protective gear to be used by health workers as the fight against coronavirus intensifies.
He said they had received non-pharmaceutical items including 4,000 bottles of sanitisers, 200 surgical masks, 1,000 face masks, ten medical disposal and protective clothing, five face shields, ten goggles and several gloves, gumboots and gowns.
Meanwhile, Rasanga said, samples taken from three people in the county and taken to Kenya Medical Research Institute for testing had turned negative for coronavirus.
In Homa Bay, Governor Cyprian Awiti's government has started fumigating bus parks to prevent spread of Covid -19.
Water and Environment Executive Dickson Nyawinda said the exercise started in Homa Bay Town and will spread to all bus parks in Kendu Bay, Oyugis, Mbita, Rangwe and Ndhiwa.
Nyawinda said they were targeting bus parks because they were among the places loved for meetups.
"Bus parks are risky because they are the first stop for those returning to the county as well as visitors," he said yesterday.
Nyawinda said they had trained local youth who were carrying out the exercise.
County Commissioner David Kipkemei said six people have been quarantined on suspicion they have Covid-19.