Why I stuck with Kanu in Ford area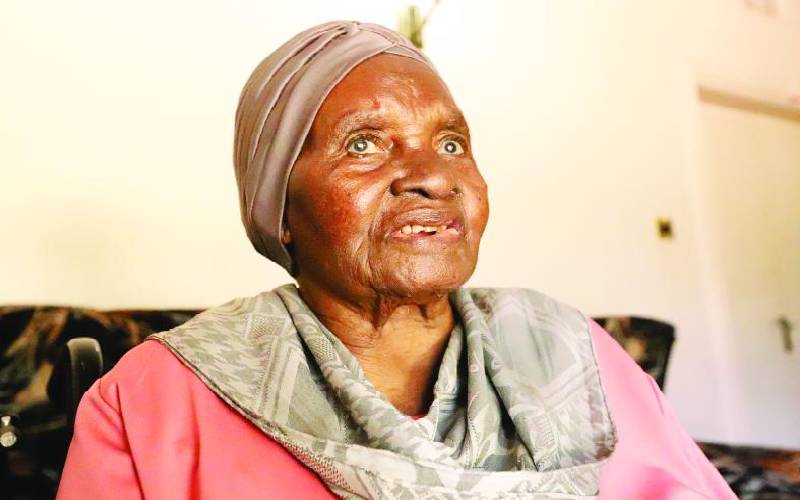 At a time when Luo-Nyanza was considered hostile to President Daniel Moi's government, Kenya's first female MP Grace Onyango continued to support him.
She was among the few leaders from the area who had a soft spot for Moi despite pressure to join Ford, the dominant party in the region.
Grace is the first female mayor not just in Kisumu but in Kenya. In 1983, Grace lost her Kisumu Town Parliamentary seat to Robert Ouko but did not leave Kanu, even in the early 90s after the repeal of section 2A of the Constitution which saw most leaders from the region join the newly formed Ford.
As the funeral service for Mzee Moi was held at Nyayo Stadium yesterday, the 94-year-old followed the proceedings from her house in Kisumu's Tom Mboya Estate.
She could have wished to witness Moi's final journey, as he is laid to rest in Kabarak today and share with the world Moi's role in empowerment women and how he helped her fly abroad, but this was not possible.
Male dominance
"We got into politics at a time the field was male-dominated and nobody, except Moi and one or two others, expected women to flex their muscles outside the kitchen," she said.
It was this level playground that propelled her to breakthrough to the national politics in the 1980s. Born in Sakwa, Siaya County, to a family of eight, Grace was married in Gem, Siaya County, to teacher-journalist Onyango Baridi.
Shortly thereafter, she was elected as a councillor of Kaloleni ward. So impressed were her colleagues that they encouraged her to run for the mayoral seat when Mathias Ondieki died in 1955.
"There were three women in the race, but the other two dropped out because of the hostile environment and insults from male competitors," she recalls.
In 1969, she contested the Kisumu Town Parliamentary seat and represented the constituency until 1983 when she lost to the late Robert Ouko.
"President Moi loved children and women and he would do a lot to support them," she said, adding that it was through Maendeleo ya Wanawake Organisation that Moi gave women a platform to ventilate on national issues.