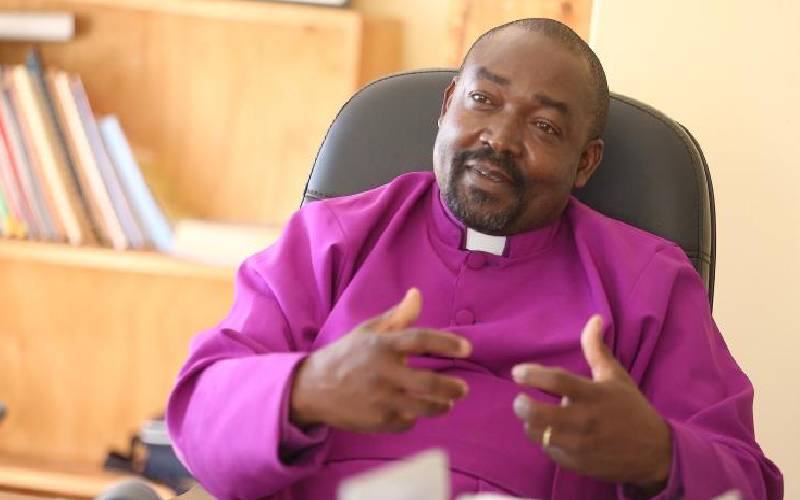 Political leaders have asked the Anglican Church of Kenya (ACK) to help resolve the ongoing leadership wrangles in the Maseno West diocese.
Governor Cornell Rasanga, Senator James Orengo, MPs Sam Atandi (Alego Usonga), Opiyo Wandayi (Ugunja) and David Ochieng (Ugenya) asked the area bishop, John Godia, to convene a special synod meeting to end the wrangles.
They also rejected calls to have the diocese split into two as has been demanded by a cross section of priests and Christians.
The diocese has been hit by wrangles ever since Bishop Godia was elected last year to replace Joseph Otieno Wasonga, who was retiring.
Some of his opponents went to court to challenge his election.
Read More
Last week, several church members and clergy from Ramula and Regea Deaneries, which form Regea Archdeaconry, wrote a petition seeking to form a new Maseno Central diocese.
But speaking in Siaya town on Sunday during a thanksgiving ceremony, the leaders said they would appose any attempt to split the diocese.
"Good leaders are chosen by God. I urge the clergy and Christians to understand we have only one bishop and one church to serve God. If we serve God in truth and good deeds, we will realise development," said Mr Orengo.
The legislators asked the bishop to constitute a special sitting to discuss the issues facing the diocese.
Those calling for the creation of a new diocese argued that there was a general feeling among members of the Regea Archdeaconry that the leadership of the Maseno West diocese as presently constituted may not foster unity of fellowship, thus jeopardising faith, teaching, mission and worship.