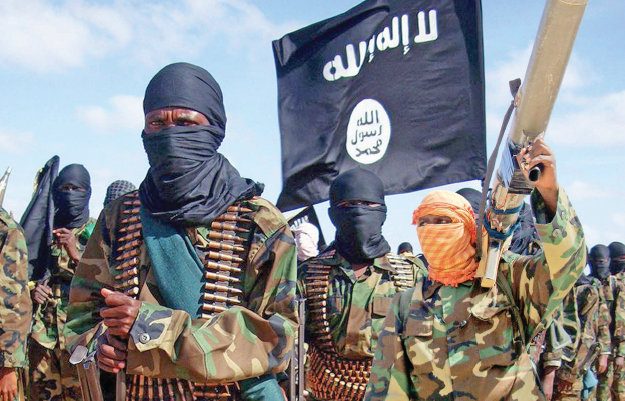 The government has dismantled a youth radicalisation network in Siaya County and rescued five teenagers who were in the process of moving into Somalia.
County Commissioner Michael ole Tialal said however two others crossed into the neighbouring country through Tanzania last year and are suspected to have joined Al Shaabab.
Mr Tialal said the government's security agencies were closely monitoring two individuals, including a self-styled Muslim preacher said to be behind the radicalisation network.
One of the suspects being investigated is based in Busia town while the other is said to be operating from Nyadorera market on the border of Siaya and Busia counties.
Read More
Tialal said the recruitment cell was formed one year ago and tried to smuggle the five youths -- all from Nyadorera -- area into Somalia. They were intercepted at Oyugis market in Homa Bay County.
"We used our intelligence information to scuttle their plans through government machinery and blocked them from leaving the country," he said.
He said the youths had also received information that police were looking for them, so when they reached Oyugis and realised they had been cornered, they returned to Nyadorera. Tialal said the five are now under police surveillance and are among the youths set to benefit from a Sh19 million youth and women empowerment programme for Kisumu and Siaya counties. The programe is being funded by the European Union through the National Counter Terrorism Centre (NCTC) and Lake Basin Development Authority.
The programme is targeting youth and women vulnerable and easy targets as recruits into terrorist groups.
"They are still in Nyadorera and are being profiled. We have their individual profiles and we know who they are. They have already reformed and must be kept busy by ensuring they receive the equipment being donated by the empowerment programme," said the administrator.
He said the two young men who escaped the police dragnet were still in Somali.
"We have managed to gather all the information on them as well," he said.
Tialal said Nyadorera, a small but busy market, is now on the government radar because of the recruitment cells.
"The person recruiting was once taken to Somalia from Nyadorera and was trained years ago before he came back as a converted Muslim," he said.