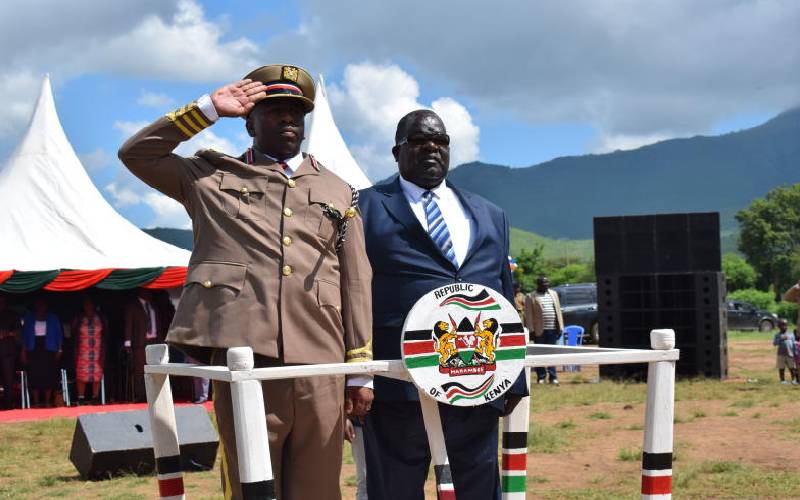 Homa Bay Governor Cyprian Awiti has told county officials implicated in corruption to quit office.
Speaking during this year's Jamhuri Day celebrations at Sindo Primary School in Suba Sub county, Awiti said he will not protect anyone implicated.
"If you are implicated in corruption, you will have to go home," Awiti said.
The governor who was accompanied by County Commissioner Harman Shambi said his administration will not harbour corrupt officials and urged those implicated to leave office.
"It is not my habit to sack county officials but corruption will send them home. Don't blame me if you lose your job but blame yourself for being corrupt," the Governor said.
He said as a result of runaway corruption among county officials, residents were unable to get services and urged the officials to serve the people instead of their own interests.
"Residents should get services they deserve not the officials serving personal interests. You should know that there are many people who can serve in the positions you are," the governor told the officials.
Two county officials and a former official have been charged with corruption while a warrant of arrest has been issued against three others.
Shambi gave a seven-day ultimatum for closure of Wadiang'a beach over rising insecurity in Sindo town.
"We cannot allow criminals to shed blood of innocent Kenyans. We are going to do all it takes to weed out the criminals," he said.
He urged residents to be on the lookout and collaborate with security officials in the fight crime in the area.