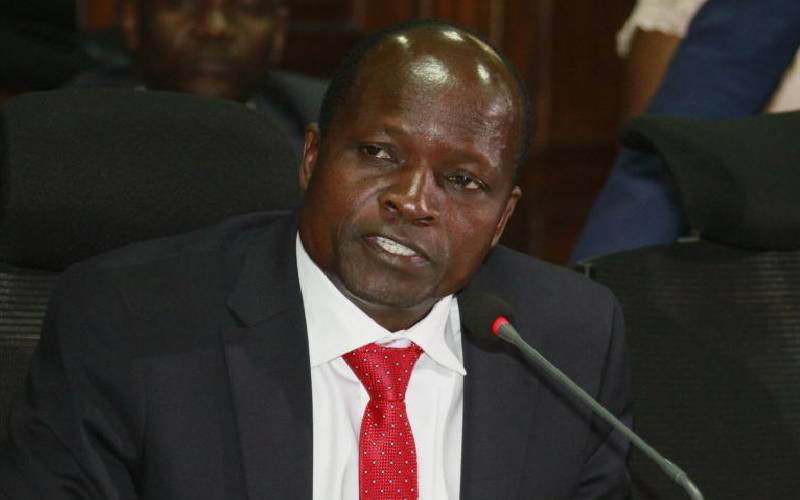 The Employment and Labour Relations Court (ERC) has ordered Migori County government to pay accrued salary arrears amounting to Sh134 million. The arrears dates back to 2012 and is part of the pending bills accrued from the defunct municipal, county and town councils that morphed into Migori County in 2013. More than 1,000 former and current employees of the defunct Rongo and Awendo town councils, and Migori and Kehancha Municipal Councils sued the county for failing to effect the pay. Yesterday, ERC presiding judge Nduma Nderi dismissed an application by the county government to withdraw from an earlier commitment to honour the pay.
SEE ALSO: Outcry on Migori County's Sh4.1m for coffins
"There is no clear reasons as to why the county government, which had started to pay the arrears, should stop. Let them continue to pay as they had promised," Nderi ruled. Already, the judge said he had seen them pay Sh28 million out of the Sh134 million and questioned why they were seeking to go back on their decision. Lawyer Rodgers Sagana had filed an application in which the county government sought to recant its earlier promise to pay the whole sum in three instalments. But the plaintiffs' laywer, Jeff Yogo, objected to the application, wondering why the county wanted to recant its earlier commitment. This was a mutual consent between the union officials, their counsel and the county attorney in 2015 after the workers sued.
SEE ALSO: Kisumu medics defy return-to-work order
But the county wanted to have the consent set aside after members of the County Assembly questioned the authenticity of the bill the county wanted to offset. They asked Migori Governor Okoth Obado to authenticate the validity of the pending bills. Mr Yogo argued that already the county had started to offset part of the arrears and had paid Sh28 million so far. But as the workers waited for the balance of Sh102 million to be cleared, the county attorney slapped them with a stop order forcing them to return to court.