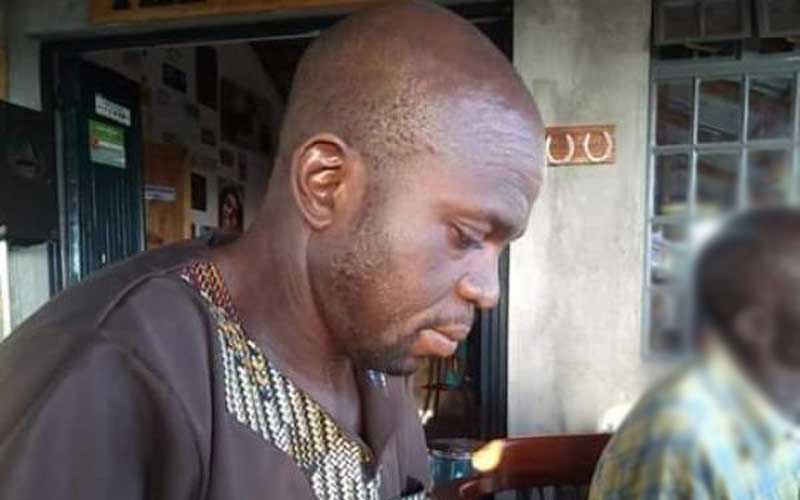 The Siaya-based journalist who was found dead inside a senior police officer's house was today buried amid calls for speedy investigations into his death.
Ugunja MP Opiyo Wandayi and his Ugenya counterpart, David Ochieng', yesterday led mourners in demanding justice for the family of Eric Oloo, who was a Star newspaper correspondent.
The body of the 41-year-old Oloo was found from the house of a senior police officer, Sabina Kerubo, in Siaya, nine days ago.
The two leaders said they were closely watching how the police and the courts would handle the case.
According to neighbours, Oloo and Ms Kerubo, who is attached to the Ugunja Police Station, had been cohabiting for 14 months.
Read More
Blunt object
The postmortem report released by Government Pathologist Dr Gabriel Juma showed he was hit in the head and stomach by a blunt object.
Mr Wandayi and Mr Ochieng' pledged to ensure that justice was served for the family.
"I have been looking for the Director of Criminal Investigations George Kinoti, I hope I will get him on Monday. We need him to step up investigations into Oloo's killing. It cannot be that a citizen of this country can meet his death at the residence of a police officer," said Wandayi.
Oloo's uncle Michael Oyugi asked the national government not to allow the killers to go scot free. "This was a painful death. The killers must not be allowed to escape justice," he said.
Two suspects, Victor Ogolla, 36, and Franklin Lutta, 27, were arraigned in court on Monday and will remain in police custody for 11 more days to allow the prosecution more time to complete investigations.