Governor Awiti risks arrest for snubbing Senate PAIC, says Kajwang'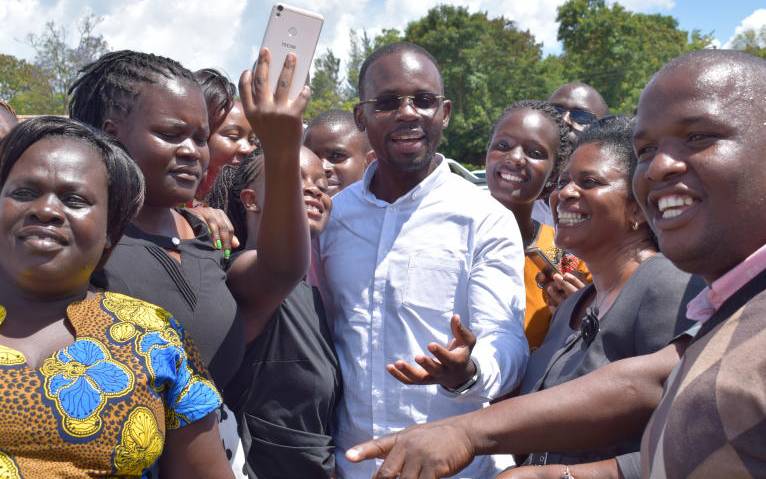 Homa Bay Governor Cyprian Awiti has been given the last chance to appear before the Senate Public Accounts and Investment Committee (PAIC) over audit queries.
The Senate PAIC members have scheduled that Awiti will appear before them on November 14, 2019.
The PAIC Chairman Moses Kajwang' yesterday warned that the Governor will be arrested if it does not appear before them on November 14.
Kajwang' said they had summoned Awiti many times in the past but he had never appeared before them.
The Committee started summoning Awiti on April 14 this year but the governor had not responded due to illnesses.
But speaking on Sunday at Homa Bay Primary School during a farewell ceremony for the retiring ACK Bishop James Ochiel, Kajwang' said the will soon send a letter to the Governor to inform him of the summon.
Kajwang' said the committee will not consider any excuse given by the governor on failure to appear before them.
"The governor now has the last chance to appear before senators. Failure to do so will lead to his arrest," Kajwang' said.
Kajwang' said Awiti will be expected to shed light on expenditure of billions of shilling which the county government has been receiving since the inception of devolution in 2013.
He said the Senate PAIC will hold a sitting at the Homa Bay County Assembly to make it easier for the governor to attend.
"We will hold the proceedings in Homa Bay County so that the Governor can attend. If he fails to respond, we will tell the Police Inspector General Hilary Mutyambai to arrest him," said Kajwang'.
He argued that it is compulsory for a governor to tell the Senate how his administration had spent the funds.
"It is in public interest for the senate to know how the county has spent public funds," he added.
The Homa Bay Senator said they will not allow governors to boycott PAIC summons.
He argued that it is the responsibility of the senate to oversight on how public funds are spent in counties.
"We would appear as if we are not doing our watchdog role correctly. Governors should respect the rule of law by appearing when summoned by the Senate," the Senator said.
The Senator PAIC recently recommended that Machakos Governor Alfred Mutua be arrested for boycotting similar summon.
The governor was expected to appear before the senate at least on two separate occasions this year but he failed to an illness.