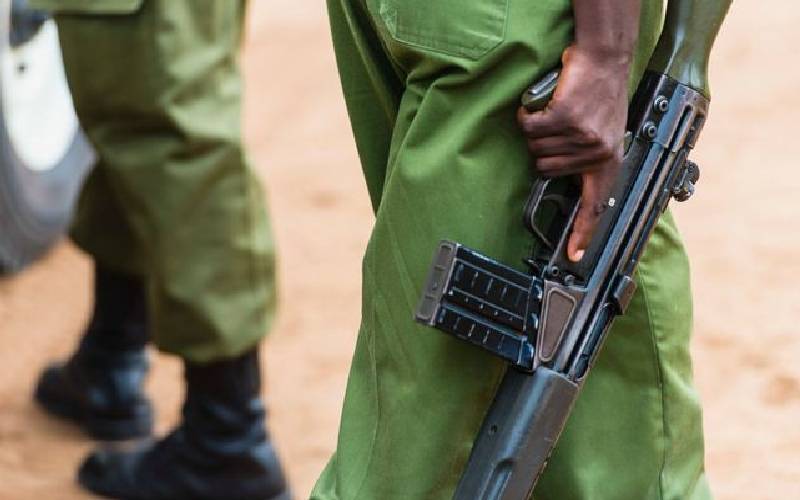 A police officer attached to Angata Barikoi area in Transmara West is being held at Kilgoris Police Station for shooting three locals.
The officer attached to the Anti-Stock Theft Unit (ASTU) is said to have shot the three and left them with serious bullet wounds on Sunday evening.
According to area Chief Paul Ruto, the officer arrived at the market armed with an AK 47 and started shooting aimlessly.
"The motive of the shooting is yet to be known, but investigations have ben launched," said Ruto
According to area deputy County Commissioner Hassan Noor, the incident happened on Sunday at around 7.30pm.
Noor said one of the victims is admitted at Kilgoris Sub County Hospital, another to Tenwerk Hospital in Bomet County while the third was treated at a private hospital in Kisii before being discharged.
Monday morning security officers in the area including a senior officer from the ASTU headquarters; Joseph Limo held a security meeting in the area and called for calm.
"We are considering the possibilities of relocating the special team and allow police move to the center where ASTU officers are located currently," said Noor.
"This is an isolated incident and the police force should not be blamed as a group. The suspect will be charged in court."
Special units in the police services including the GSU area stationed in the area which is along the Kenya-Tanzania border.