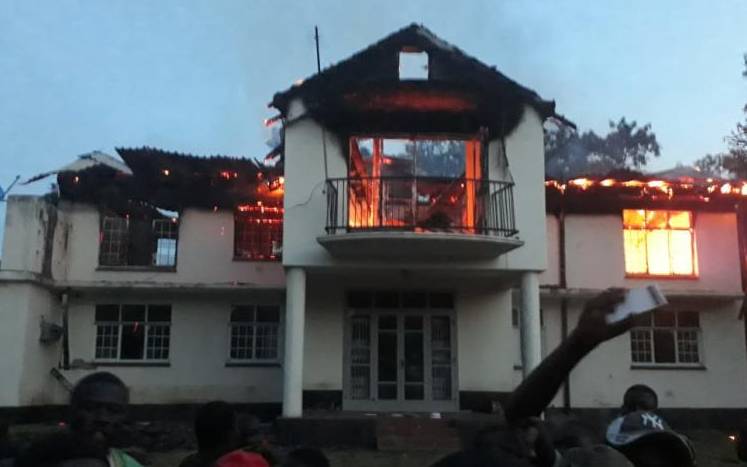 A fire razed the official residence of Homa Bay County Commissioner on Sunday evening.
The County Commissioner Harman Shambi and his family were left in dismay when the fire began in one of the bedrooms.
Mr Shambi was having tea with his children when they detected smoke from the bedroom.
The administrator and his family members tried to put out the fire but they were overwhelmed.
Read More
"The fire spread very fast from one room to another. This thwarted our efforts to put it out," Shambi said.
The Commissioner lost more than 90 per cent of property in the house including his certificates and other crucial documents.
However, nobody was injured.
"We escaped without injuries," he said.
Homa Bay residents who arrived at the scene managed to salvage some furniture.
Water trucks were used to out the fire which has consumed much of the structure including destroying its roof but it was a daunting task because they can not spray water at high pressure.
Cause of the fire had not been established.
The incident occurred barely two months after Mr Shambi took over from his predecessor Irungu Macharia.