Month-old baby rescued while being trafficked to Tanzania at Isebania, Migori County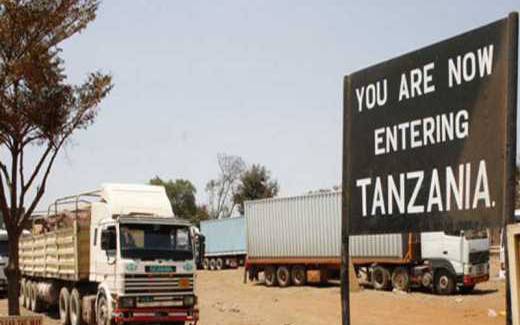 A one-month-old baby boy was at the weekend rescued while being trafficked to Tanzania through the Isebania One Border Post in Migori County.
Customs officials said they arrested three suspects who include two Kenyans and a Tanzanian.
Commissioner, Customs and Border Control Kevin Safari said the suspects tried to bribe the officials at the border while being searched to allow the passage of the boy.
"The infant appeared to be in good health and is currently in the care of the Customs Office pending further investigations by the Police," said Safari.
He added initial investigations point to an elaborate cross-border syndicate where Kenyan babies are taken to Tanzania, issued with birth notification documents and returned to Kenya.
Several ID cards and sim cards were also found on the suspects. The suspects were expected in court on Monday.
This is the latest such case of human smuggling and trafficking that are on the rise.
Police and immigration officials have decried increased cases in which aliens are nabbed in the country while in transit to either Tanzania or South Africa.
In most cases, the victims are facilitated by either state officials or other civilians at a fee.
The officials face difficulties in dealing with the aliens because they cannot speak in Kiswahili and English.
Most of the victims are from Ethiopia, Eritrea, Somalia, Burundi and Uganda.
Cases of human smuggling have been on the rise in the region with hundreds of young men and women from the countries finding their way into South Africa through Kenya in search of employment.
The victims usually pay for the services. Police are yet to crack those behind the syndicate that seems to be gaining roots.
Last weekend, 20 suspected illegal immigrants were arrested in Moyale, Isiolo and Marsabit in operations. This is the latest such incident to happen in police operations.
Nine of the suspects were Ethiopian origin were arrested on Saturday night in Moyale while seven others from Congo were nabbed in Isiolo after a Moyale-bound bus they were traveling in from Nairobi was intercepted.
Of the seven Congolese, five were under-age and upon interrogations, it was established that they were from a Uganda refugee camp, police said.
In the same area, four Eritrean nationals aged between 20 and 25 were arrested in Marsabit North at Turbi Trading Centre.