County in crisis over acute shortage of blood in health facilities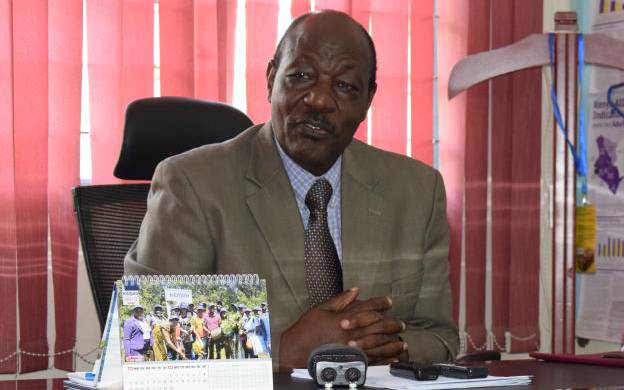 The referral hospital is facing an acute shortage of blood, putting the lives of patients seeking transfusion at risk.
Health executive Richard Muga (above) attributes the shortage to reluctance by people to donate blood. The referral facility alone, he explained, requires 300 pints of blood per month.
A spot check by The Standard, yesterday found the county's biggest hospital had no blood in its reserve banks. This jeopardises the lives of patients referred to the hospital.
Prof Muga yesterday said expectant women admitted to the facility were at risk and appealed to well-wishers to visit the facility and donate blood.
"The main source of blood is donation from locals, hence we appeal to them to donate blood in our health facilities," he said, adding that efforts were being made to prevent deaths due to the crisis.
Harm health
"We have organised a public blood donation and sensitisation forum in Homa Bay town tomorrow (Friday) during the World Blood Donor Day celebration," he said.
He assured residents that donating blood would not harm their health.
"Medical practitioners have discovered that the more someone donates blood, the more the body produces more blood. Nobody should be afraid of saving lives through blood donation," he said.
Some women have died in the county health facilities during delivery due to lack of blood. According to Muga, the latest incident was witnessed at Ndhiwa Sub County Hospital two months ago.
Construction of a satellite blood bank in the county hospital is almost complete. It will boost the storage capacity to 400 pints.
Muga said the county is also planning to open blood banks in rural health facilities to enhance supply.
People aged between 18 and 60 years are allowed to donate blood in Kenya. However, teenagers above 16 can also donate blood but with the consent of their parents and guardians.