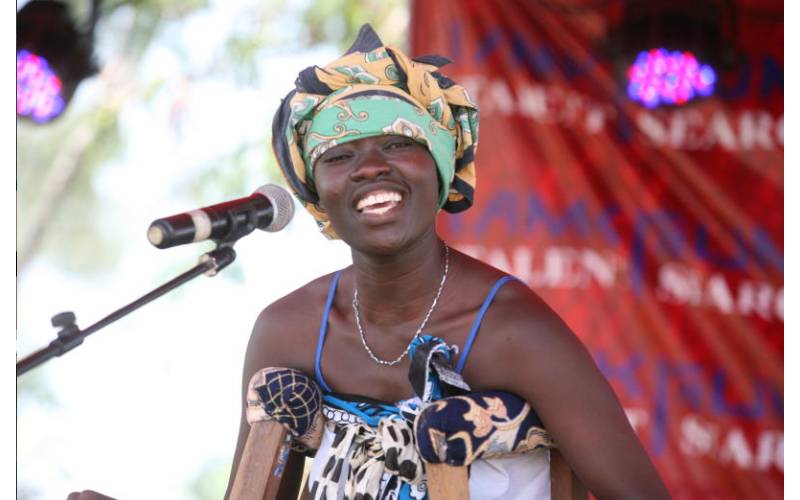 The Kisumu County talent search has so far shortlisted 100 participants from six sub-counties for the finals to be held on May 11.
The final auditions for Kisumu Central Sub-county, where more participants will be shortlisted, will be held today at the Jomo Kenyatta Sportsground.
Over 700 participants have so far participated in the event dubbed 'I Am Kisumu Talent Search' in six out of the seven sub-counties. The final audition will welcome more participants fighting for the remaining slots in contemporary music, modern dance, traditional dance, elocution, visual arts and freestyle categories.
"This final event is open to any participant who did or could not make it to the other beats," County Culture and Arts Director Kenneth Otieno said yesterday.
Tourism, Sports and Culture Executive Achi Alai said the talent drive, organised and funded by her department, has discovered hundreds of youth who previously had no opportunity to showcase their talent.
"We want to identify Kisumu as a cultural and entertainment hub and this can only be realised through this talent drive in our seven sub-counties and mentoring them," Alai said.
"The talent search will identify and assist individuals from various backgrounds who have potential to succeed in performing arts."
The department will engage various professionals for a mentorship programme for the sub-county winners in vocals and innovation.
Alai said the talent search will be made an annual event because many young people were left out in the sub-county competitions.
"We are going to expand the drive to ward levels so that we can reach everyone across the county," she said.