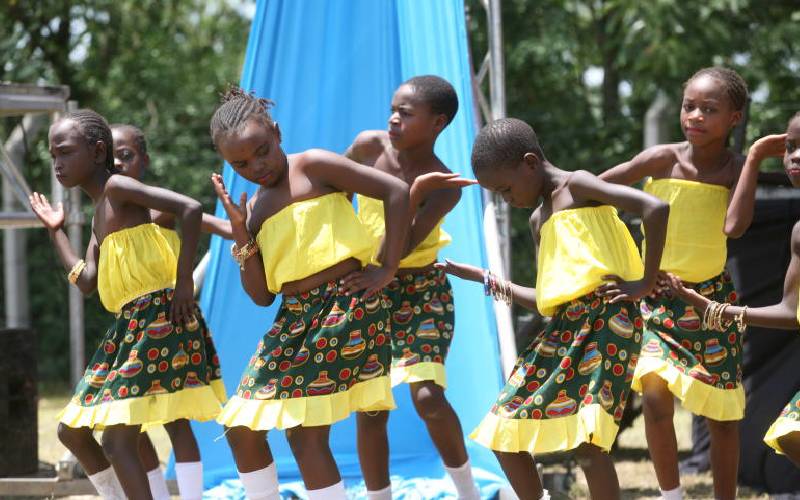 The long awaited Kisumu Talent search extravaganzas have started with more than 100 youth taking to stage to showcase their artistic prowess.
The first show held in Ahero in Nyando Sub-county yesterday, was packed to capacity with county officials saying they were overwhelmed by the high turn out, which included school children and college students. The grand finale will take place on April 27.
Those living with disabilities were among the performers. "This is a big thing to happen to the youth of this county. We hail our governor for this initiative," said Sam Ouma.
Governor Anyang' Nyong'o's government is holding the talent shows in the region's seven sub-counties to identify and support youth with various skills.
Culture and Arts director Kenneth Otieno said the finale will involve the best performers across the county who will be taken through a training and mentorship programme.
"This programme will identify refined artists ready to pursue their interests to the next level," he said.
He said the youth registered in seven categories of contemporary music, modern dance, traditional dance, elocution, visual arts and freestyle talents.
"The response has been good and overwhelming but we are managing it and hope the youth will exploit the opportunity," said Mr Otieno.
He said the programme will position Kisumu as a capital of the creative sector. "By the time we move to the next sub-county we would have picked up key talent and had a finer programme."
Moses Odura, a judge at the audition, said the initiative has seen potential youth showcase their talents.
Mr Odura witnessed items that have the potential to compete at the national level.
"We have seen great talent among these young people that need an opportunity to be exploited for the greater good of society," he said.
The sub-county administrator Maurice Oricho said through structures that run to the villages, youth groups were able to identify numerous talents.
"The attendance is overwhelming and their presentations promising," said Mr Oricho.
In an earlier interview with Sunday Standard, Kisumu County Executive Committee Member for Tourism, Culture and Sports, Archie Alai, said the Talent search extravaganza has stirred an unprecedented interest across the region.
"This is part of what we promised the youth in Kisumu when we started work. We are now delivering it," she said.