Governor Obado proxies received Sh2 billion in three years - EACC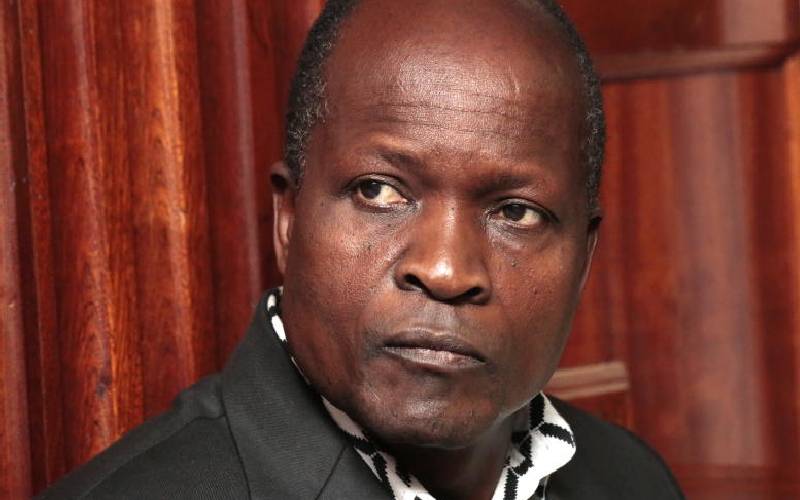 The County Government of Migori irregularly paid close to Sh2 billion to seven traders said to be proxies of Governor Okoth Obado (pictured) in three years, a court has heard.
Documents filed in court by the Ethics and Anti-Corruption Commission showed that the seven traders, who include six members from one family, registered 16 briefcase companies with the sole purpose of syphoning public funds meant for devolution.
The revelation came as Lady Justice Hedwig Ong'udi extended orders barring the seven, Jared Oluoch Kwaga, his wife Christine Akinyi, his brothers Joram Otieno and Patroba Otieno, his mother Penina Auma and sister-in-law Carolyne Anyango from disposing of their multi-million shillings assets.
According to EACC investigator Anne Murigih, the companies were inactive since being formed between 2014 and 2016 with zero balances in their accounts only to start amassing the huge amounts when they started trading with the county government.
"Their bank accounts were dormant until November 2016 with nil balances which is a characteristic of a briefcase company. But in a span of three years, the newly registered companies transacted a total of Sh1,971,179,180 from Migori County which amount is unexplained," said Murigih.
But the seven traders denied being the governor's proxies and defended their businesses with the county government stating that their properties were legally acquired and fully documented in publicly available records.
Oluoch, who the EACC claims was the architect of the scandal stated in his affidavit that they have not accumulated illegal wealth and that all services they rendered can be verified.
According to the businessman, the suit by EACC was an abuse of the court process to stop them from enjoying the fruits of their labour and want the court to dismiss it and lift the orders that stopped the family from dealing with their multi-million shillings properties.
"We are not proxies of Mr Obado and neither are we his business associates. We run several businesses in the country but none of them belongs to Obado and we also do not hold any shares in trust for him in any of our registered companies," swore Oluoch.
He also denied claims that they had stashed some of the loot in offshore accounts in China, stating that the money was meant to import some of the materials they required in performing the contracts entered with Migori County Government.
Ms Murigih however in another affidavit insisted that the six are Mr Obado's proxies and that it is through the connection that they fraudulently acquired the funds.
"There was a kickback scheme through wire transfers to county government officials including the governor who benefited directly through his children to the tune of Sh38 million," she swore.
EACC last year obtained orders stopping the seven from selling or transferring their properties valued at Sh338 million. The family's 65 properties include four maisonettes in Nairobi, an apartment in Nairobi and several tracks of land in Migori town.
EACC claimed that the County Government paid huge amounts for services not rendered and goods not delivered while the county's top officials including Governor Obado received hefty kick-backs in return.
In one of the instance, EACC Claims that the county government paid over Sh800 million to seven non-existent companies given that the companies were registered and became operations almost two years after the money had been credited in their accounts.
It was from such fictitious and non-existent deals that Governor Obado is said to have received Sh38 million wired to his children who are studying in Australia and Scotland.
Justice Ong'udi directed all parties to file their submissions within seven days and scheduled the hearing on February 27.