Tanzania frees six Kenyan fishermen arrested in 2018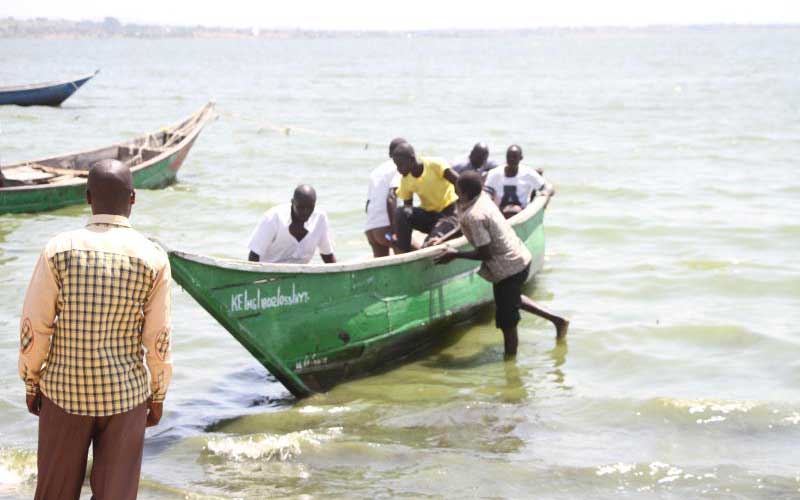 Six Kenyan fishermen arrested and detained in Tanzania for allegedly fishing in the neighbouring country's waters have been released after paying Sh120,000 in fine each.
They were arrested on November 5, last year.
The fishermen arrived at Kanyakire beach in Muhuru Bay, Nyatike, from Sota beach in Tanzania, on Sunday.
"We are happy to be free at last. It was three months of hell. We were beaten and sometimes denied food," Jared Okoth, a victim, said.
His colleague Opiyo Otiwa asked the Government to provide security for fishermen in Lake Victoria. He said their boats were damaged.
"We deserve to be provided with security because we pay taxes to this Government. We don't know why the Government has not taken action to ease our suffering. We should also be compensated whenever we lose our boats or when they are damaged during attacks," he said.
Muhuru MCA Hevron Mahira accused the Government of neglecting fishermen.
"The fishermen are facing harassment from security officers from neighbouring countries, but the Government is silent," he said.
Area MP Tom Odege also urged the State to get a lasting solution to challenges fishermen were facing.