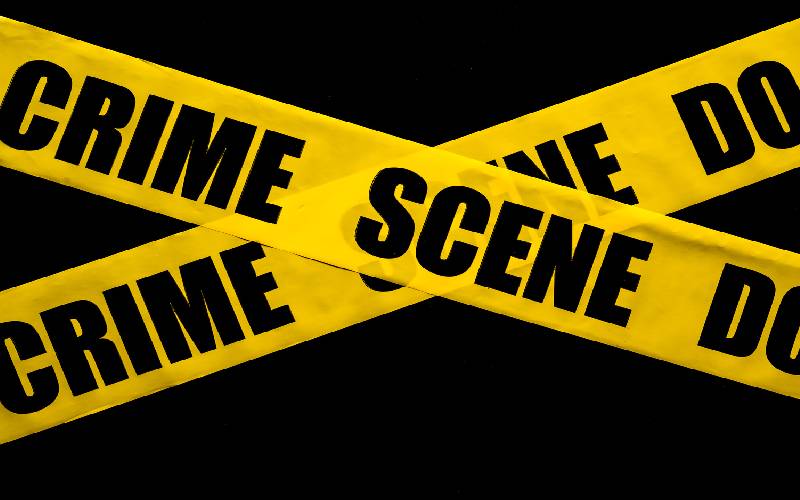 Shock has gripped a family in Homa Bay County after a 35-year-old man was killed by his elder brother.
Meshack Odhiambo met his death in his house at Koguok Village, Kakelo Location, Rachuonyo East Subcounty, on Monday.
Odhiambo was found in a pool of blood just a few minutes after his death.
Residents said commotion began when Odhiambo started assaulting his mother over unknown reason.
The elder brother heard his mother screaming in her house, prompting him to respond.
On arrival, the suspect found Odhiambo assaulting his mother with a crude weapon. He attempted to stop him but he was adamant.
He overpowered Odhiambo and took him to his house where locked the door as he beat him up.
Odhiambo's other brothers who went to the house found his body in a pool of blood.
The village elder notified Chief Tom Ondiro.
On arrival, Ondiro found the suspect at home.
Since the chief had received a tip off that the suspect was linked to the murder, he called him to question him.
"I called him with his two brothers and first asked if one of the two had killed Odhiambo. But the suspect told me to stop accusing his brothers falsely. Instead, he confirmed he was the one who killed him," Ondiro said.
Ondiro took the suspect to Ringa AP camp where he was detained temporarily before being taken to Oyugis Police Station.
Ondiro told residents to seek legal intervention when faced with any differences instead of resorting to violence.
The deceased's body was moved to Rachuonyo Sub County Hospital Mortuary.