At least 18 percent of school going children in Kisii have tested alcohol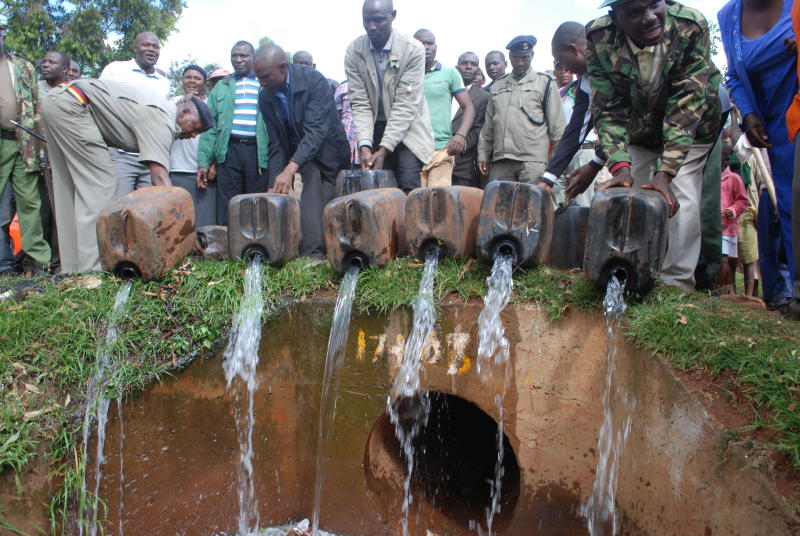 At least 18 per cent of school-going children in the county have taken alcohol, according to a State anti-drugs agency.
National Campaign against Drug Abuse (Nacada) estimates that the figure could be higher, given that the area has a high drug prevalence rate even among adults.
Nacada Chief Executive Officer Victor Okioma said the situation was made worse by the fact that 50 per cent of alcoholic drinks in Kisii were counterfeits that were harmful to consumers.
"We need to standardise procedures for liquor licensing in all counties. Nacada will provide the technical support to this end," said Mr Okioma.
"It is unfortunate that locals are consuming liquor that lacks the standard quality mark," he added.
The Nacada boss suggested that funds collected through licensing could be used to rehabilitate drug addicts.
Illicit liquor
Moffat Muriithi Kangi, the Nyanza Regional Commissioner, said it was true that some unscrupulous traders were importing fake alcoholic drinks from neighbouring countries, and selling them to locals
Mr Kangi stated that his office was planning to carry out a survey in the county to establish the number of liquor outlets, and ascertain if they have proper licences.
He said such an undertaking would only be possible if the entire county joined in to help.
"We have our own weaknesses as security operatives, but we promise to start cracking the whip on these illegal outlets," said Kangi.
"We have issues in Homa Bay, Kisii and Migori regarding the importation and selling of such drinks."
Interior Cabinet Secretary Fred Matiang'i said the issue of illicit liquor and substance abuse in Kisii had reached alarming rates.
He promised to engage the entire State machinery in fighting the vice.
Tough decicions
"We have evidence that some leaders could be supporting the production of illicit liquor in this area," said Dr Matiang'i.
"We are ready to deal with them firmly. Nobody is willing to build a rehabilitation centre in Kisii. This is not the way we deal with our failures," the Cabinet secretary observed.
According to Matiang'i, it is time chiefs and other security officers made some tough decisions.
He asked them to take stern action against the importers and producers of these drinks.