Maseno reclaims position among academic giants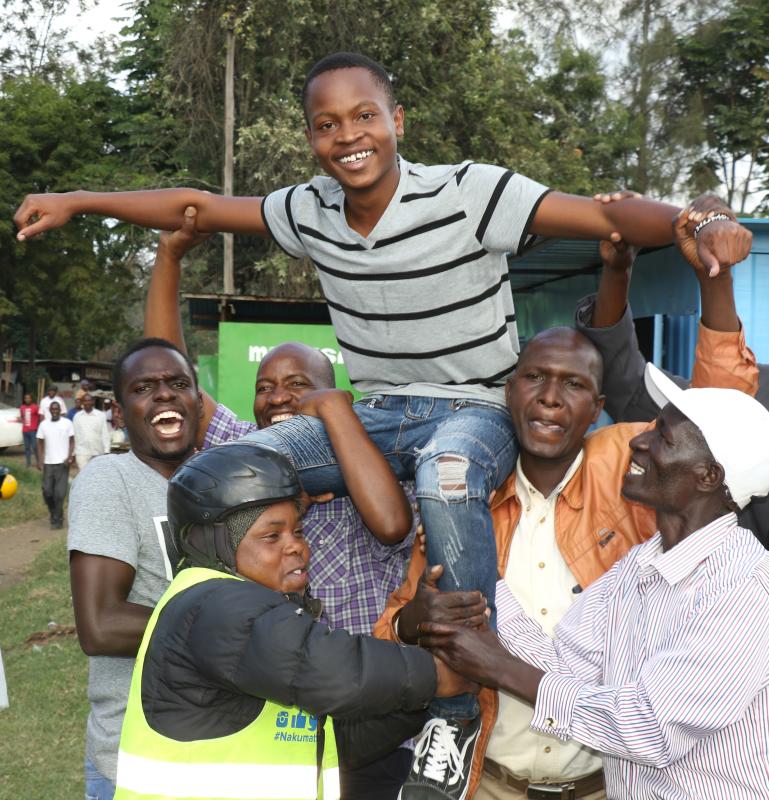 Nyanza is basking in academic glory after schools produced top students in this year's KCSE examinations.
Maseno School and Maranda High School produced four candidates in the top 20 students nationally.
For a region that bore the brunt of school fires weeks to the national examination, the good performance sparked celebrations in Siaya, Kisumu, Homa Bay and Migori counties.
Interestingly, the country's top candidate Atieno Irene Juliet of Pangani Girls in Nairobi and Mel Christine of Alliance Girls who was ranked sixth nationally all come from Rongo in Migori County.
The Saturday Standard team last evening traced the two girls, all daughters to secondary school teachers to their homes in Rongo. (See separate story)
In total, Nyanza had 18 candidates in the top 100 nationally, in what education analysts said was good improvement, given the high competition and the student unrest that affected more than 20 schools.
Maseno School had eight candidates in the top 100 nationally, Maranda High School six, Rapogi High School two and Kanga Boys two.
But it was Maseno School's impressive performance that lit up the region with Kaluma James emerging number two nationally. The school had three candidates in the top 20 nationally category. Rasugu Humphrey was ranked fifth while Ochieng' Joshua 19th position. The school's principal Andrew Buop who took over amid challenges after his long predecessor Paul Otula was interdicted last year, celebrated the results.
"I am happy Maseno is back to the top. We went into the exams prepared to get the best. We had good, disciplined students, a dedicated staff, a committed board of management and supportive government officials. For us, this is just the beginning of better things," said Mr Buop.
Teachers led by the Dean of Studies, Amos Ojwang' celebrated the good performance.
Maranda, which was hit by student unrest after the principal was transferred, got 8 As and 11 A- even though not all results had been uploaded by the time of going to press.
St Joseph's Rapogi High School also had two students in the top 100 nationally - Otieno Teddy Odhiambo and Okomba Mugoma.
And Ambira Boys High School in Siaya posted good results despite grabbing headlines after some students were captured on video burning books and insulting Education Cabinet Secretary Amina Mohamed and his Interior counterpart Fred Matiang'i.
It was not possible yesterday evening to find out how the 16 students who were arrested and later released over the incident performed since the school had not uploaded all the results. However, a sample of candidates with Index numbers 1 to 7 showed they had managed between C+ and B+.
Other Nyanza schools that posted good results are Agoro Sare, Lwak Girls, Asumbi Girls, Kanga High school, Kisii School, Orero Boys High school, Mbita High School, St John's Nyamagwa, Nyambaria Boys, Sawagongo, Kisumu Girls, Barding and Kisumu Girls.
In Kisii, Nyabururu Girls National School has bounced back to the academic limelight with a number of students in the school appearing among the top performers. The school's principal Joyce Orioki attributed the performance to discipline and dedicated teachers. Kerri Girls also posted good results with a number of students appearing in the top 100.