Political nemesis Don Bosco, Onyonka bury the hatchet, vow to work together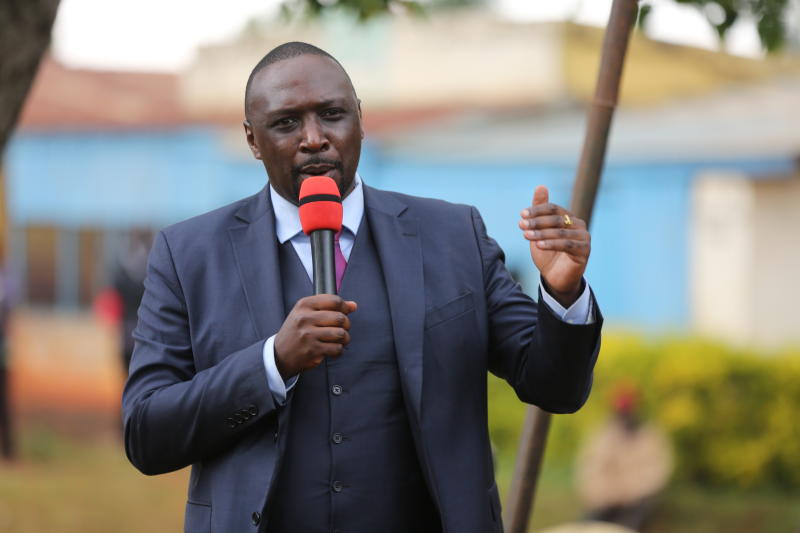 After years of political differences, Kitutu Chache South MP Richard Onyonka and his political rival Don Bosco Gichana have reconciled and vowed to support each other in their future political ambitions.
In a show of unity the two presided over a funds drive in aid of Nyabururu Parish on Sunday promising to work together and put aside their differences that emanated due to the 2013 general elections.
Onyonka who has declared his interest to succeed Kisii Governor James Ongwae told the faithfuls that he was ready to serve residents in a higher political office after serving as a Member of Parliament for three consecutive terms.
"I have done my part as an MP and will not be presenting my papers for the same position. There is a calling that I move to the next level. Am willing to support my brother Gichana in his future political ambitions," he said.
The vocal Ford Kenya Deputy Party Leader Onyonka said their past differences will never divide them again. "We have to work together for the sake of our people no matter our different party affiliations."
Gichana returned to the country less than two months ago after staying in Tanzanian police custody for close to six years. "Those in the competition should be ready for a tough battle. This is my home and will not be seeking permission from an individual on what I should do, let locals decide," he said, expressing his desire to vie for a political seat.
Gichana is banking on some of his close friends including his brother in-law and current Kapseret MP Oscar Sudi in laying the ground for his political comeback.
Those close to him have hinted that the businessman has his eyes on the Kitutu Chache South parliamentary seat which he run for in 2013, but lost to the incumbent, Onyonka.