Police question 12 in murder of varsity girl Sharon Otieno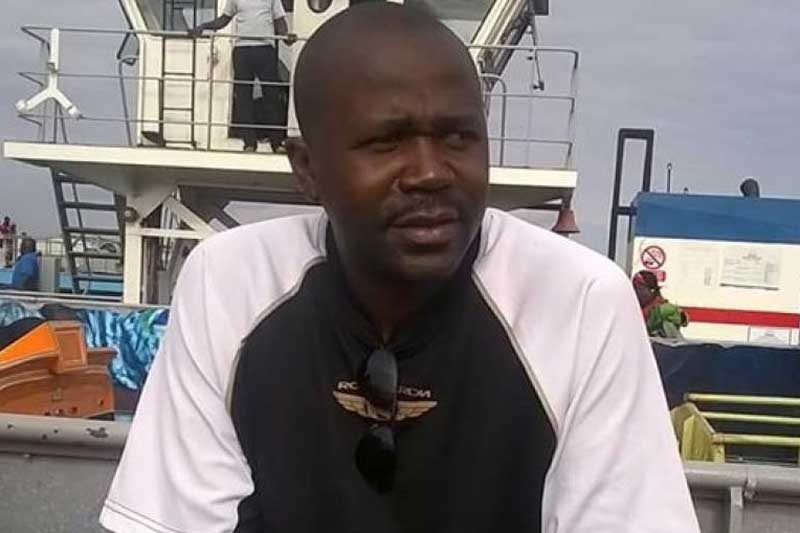 Police have questioned 12 people suspected to have played a role in the killing of Rongo University student Sharon Otieno.
Sources also disclosed that the suspect(s) could be transferred to Nairobi for prosecution due to the sensitivity of the case.
Officials said yesterday anyone who had been mentioned in the case would be interrogated. More people will be arrested this week as police seek to obtain samples for DNA analysis.
"The prosecution is likely to take place in Nairobi. It might be massive," said a senior official.
Directorate of Criminal Investigations (DCI) boss George Kinoti yesterday said they would expose all the "dirt".
"As the plot thickens, I must pull all the dirt from under the rug. Whatever it takes to put the suspected killers on trial, I will spare nothing," said Mr Kinoti when asked whether police would transfer the case to Nairobi.
It also emerged that Michael Oyamo has told police that he, too, was a victim of kidnap and he had escaped from some abductors. This is contrary to initial reports that he was privy to the girl's kidnapping.
The personal assistant of Migori Governor Okoth Obado was arrested when he reported at Uriri Police Station that he had been kidnapped and beaten by unknown people. Police are yet to summon Mr Obado, who was said to be known to Sharon.
Yesterday, the governor's lawyer said he was ready and willing to appear before the DCI.
"He has not been summoned so far. The governor will only speak after he records any statements with the police if he is required to do so," lawyer Roger Sagana told The Standard.
Prompted police
Inconsistencies from one of the suspects, particularly on timelines around the killing, prompted police to detain him, according to sources.
The suspect filed the report last Tuesday afternoon, around the same time Sharon's body was discovered in a forest.
That would mean he made the report long after Sharon had been murdered.
The suspect told police on Tuesday he went to seek medical attention at Kisii Level Five Hospital, almost 60km away after his attack and several hours after Sharon had been killed.
He told police he left the hospital and went to the station to report the matter. But police detained him after realising his timelines were not adding up.
"There were discrepancies in the time he said he was in hospital. It showed he took 30 minutes from Kisii to Uriri, which is not possible," said an officer.
The suspect did not explain how he escaped from the alleged kidnappers.
The suspect's statement contradicted that of Daily Nation journalist Barrack Oduor, who reported that he and Sharon met Oyamo, who was meant to arrange some settlement on an affair involving the university student, but he alighted from the vehicle, leaving them with the abductors.
Mr Oduor said he jumped out of the moving car at Nyangweso market on the Homa Bay-Kisumu road and fled. He said he and Sharon were kidnapped moments after leaving Graca Hotel in Rongo around 7.35pm last Monday.
Four prime suspects are still at large and the search has spread to Nairobi where they are believed to be hiding. A team of detectives visited Kayole estate where some suspects could be hiding but no arrests were made.
Vehicle missing
The vehicle used by the killers is still missing.
Detectives said they had established a triangular communication between Oyamo, Sharon and other people who have not been arrested. They are also following leads that Sharon may have sent a distress SMS to, among others, Oyamo while she was in the hands of her captors before her phone was snatched from her.
Data obtained from a mobile service provider showed an SMS sent by Sharon to Oyamo shortly after 8pm read: "What is happening? We have been left in the hands of strangers who are very rough."
But given initial reports that the kidnap victims' phones had been seized by their attackers, it raises questions how she could have sent a message while still with her captors.
Investigators are exploring whether the message was a decoy. Sharon's phone was switched off and it has not been recovered.
A postmortem conducted last Friday revealed that Sharon was stabbed eight times, after possibly having been gang raped, and her body sprayed with acid.
Oyamo is set to appear in court this morning to find out whether detectives should hold him longer or not. Police got a court order allowing them to detain him at Homa Bay Police Station as investigations go on.
The officers had asked the court to grant them up to 14 days but they were given three working days until today.