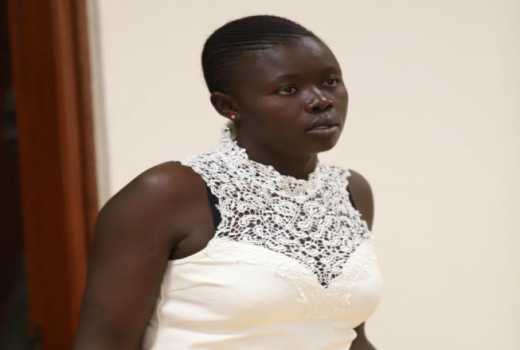 Hours after 24-year-old Judith Wandera was jailed for 15 years for defiling a teenager, 16, Kenyans took to social media to express outrage over the sentence terming it an injustice.
Apparently, most of the social media users are unaware of the Sexual Offences Act and its sections thereof which Wandera went against, leading to her conviction. Many of them have just been expressing their displeasure over the judgment and say Ms Wandera was handed a harsh sentence.
Section 8 (1) of the Sexual Offences Act stipulates that a person who commits an act which causes penetration with a child is guilty of an offence termed defilement.
Sub-sections (2) and (4) stipulate that a person who commits an offence of defilement with a child aged eleven years or less shall upon conviction be sentenced to
imprisonment for life and that a person who commits an offence of defilement with a child between sixteen and eighteen years is liable upon conviction
to imprisonment for a term of not less than fifteen years.
Ms Wandera was jailed by a Kisumu Magistrate's court which found her guilty of molesting the Class Seven pupil on various dates. She admitted committing the crime but defended herself saying she did not know the boy is a minor.
Friday, social media users were still posting sympathy messages to Ms Wandera who did not have a lawyer or a witness. They have offered to set up a PayBill number to raise legal fees for her to appeal.
Kamotho Waiganjo, a social media user said that the sentence was "unjust and offensive" and called for a judicial review for the law that defines who an adult is. Dome and Kegoro advocates offered to file a notice of appeal on her behalf.
"Take notice that Judith Khayosa Wandera, the appellant being dissatisfied with the judgment of the chief magistrate… intends to appeal to the High Court of Kenya against the judgment," read the notice in part.
During the hearing, the court heard that Ms Wander engaged in an affair with the minor and ignored warnings to end the same.