Family want veteran chief who hated unmarried youth honoured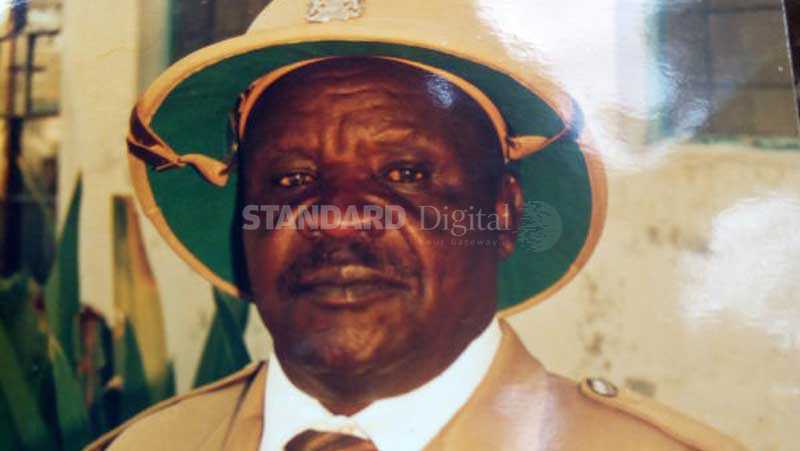 A family in Kisumu wants their patriarch who whipped deviants, banished unmarried youths and chased away idlers, honoured by the county government.
The name 'Onunga wuon boka rawo' (Onunga the whip owner) rings a bell among Central Nyanza residents.
Chief James Onunga Ogendo of Kolwa West Location in Winam Division made so much good use of his whip that a Luo musician, Ojode Wuod Asego Kanyada, composed a tribute song 'Onunga Kod Boka' (Onunga and his whip).
"He was a very strict man, and when he became the assistant chief of Nyalenda Sub-Location in 1974, he literally changed from just a husband to a leader. Out of his strictness, none of his 28 children ever tasted alcohol, as he fought illegal brews like his personal enemy," says his first wife Margret Okeyo.
His location had no place for the idle either. This was the genesis of his famous whip, which led to the composition of the famous song.
The unmarried youths had no place in his area of jurisdiction.
With his area covering parts of the urban settings in the now Nyalenda estate, Onunga had the records of all residents, and had an unwritten policy that any person moving to reside in his area had to report to him for listing.
He used his village elders to have the biography of everybody within their jurisdictions, and anyone within the marriage age would be "assisted" to get married.
Those with unacceptable behaviours were either suspended or expelled from the area.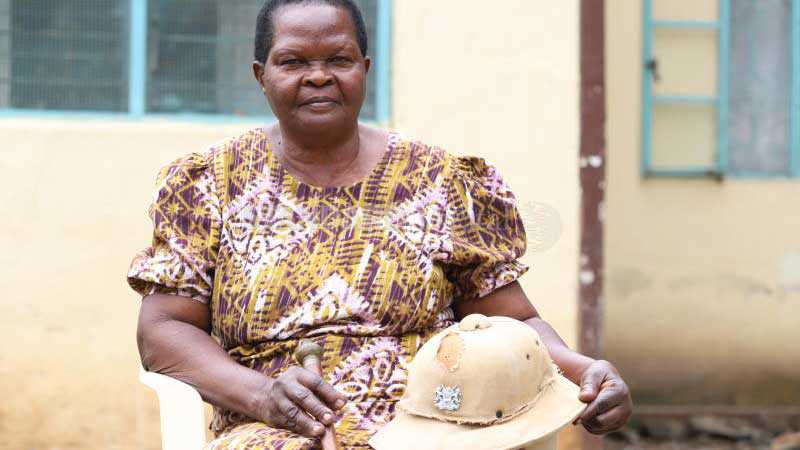 He was manning a peri-urban area and had to be keen, or else those from other areas would "spoil" his people.
His second born son, Jacktone Otieno Onunga, has live memories of the song, and how the old man would spend his evenings listening to it.
Even though it sounded as a praise song, it also has elements of mock, which portrayed him as a man who misused his powers.
"He borrowed much from Odera Akang'o. Odera was well known for the push for formal education, and my father saw him as a role model. I spent much time with my dad and I could observe so many things about his leadership style," says Otieno.
"He restored security and sanity in the area, and anybody who veered off his way would either move from the area or face the whip."
Extinction
His legacy followed that of famous chiefs of the pre and post-colonial times, such as Chief Musa Nyandusi of Gusii land, Chief Odera Kang'o of Gem in Siaya County, Chief Amoth Owira of Alego, Chief Koinange Wa Mbiyu of Mount Kenya, among others.
Although his legacy has not been documented, his history, which faces extinction, remains to be passed from generation to generation.
And now, his four wives and 28 children want to have the rich history documented and preserved in a heritage centre. They also want a road in Kisumu City named after him.
When Saturday Standard visited the family in Kassagam, Kisumu East, Margaret was still strong, admiring portraits and instruments of power Onunga left behind after his death in 1999.
He died while waiting for his inauguration as a paramount chief, a secret he had shared with a select of his children. The family wants to share all this with the world.
"Our history is rich. I was from the family of ruodhi (chiefs) and my meeting Onunga was itself history, which requires to be preserved," says Margret.
Onunga was not from a royal family, yet the tradition only approved marriages between members of families of chiefs. So his winning the heart of Margaret, the daughter of a sitting chief, was no mean feat and historical.
He was born in 1939, being the first born to Ibrahim Ogendo's second wife Hellida Opiyo.
Onunga retired in 1990 as a senior chief of Kolwa Location, which currently forms part of Kisumu East Sub-county, with accolades from the President Daniel Moi, as one of the best performing provincial administrators.
With the 20th anniversary of his death set for next month, the family has launched an initiative to document Onunga's life, which would immortalise him as one of the most celebrated administrators of his time.