County grapples with numerous health gaps and challenges, KNCHR report shows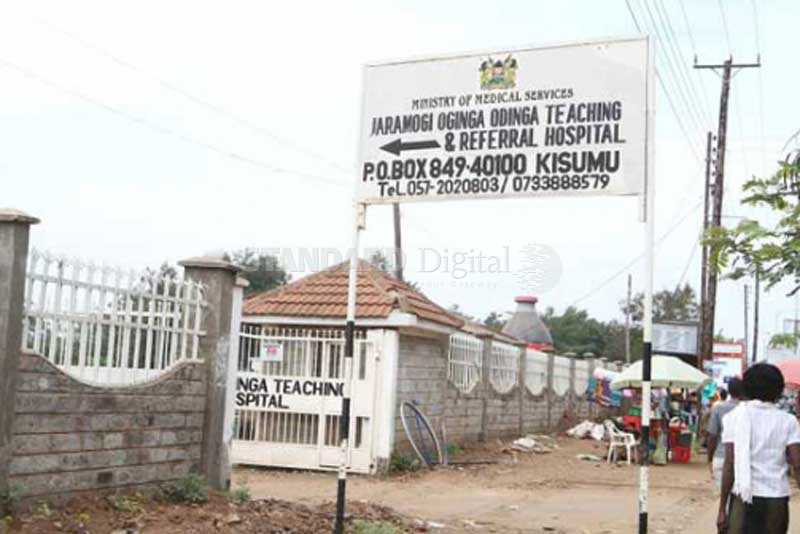 A report by the Kenya National Commission on Human Rights (KNCHR) has painted a sorry state of the health sector in the county.
The report, titled The right to health; a case study of Kisumu County health facilities, shows that the doctor to patient ratio stands at 1:70 as opposed to the 1:30 ratio recommended by the Sustainable Development Goals.
The survey was conducted between June 2017 and January 2018.
The report revealed that most health facilities lack disinfectants, gloves, syringes and lab reagents.
Maternal and infant mortality rates are still high with most mothers lacking proper maternity wards to deliver in. It established that out of the seven sub-county health facilities, only two had well-equipped maternity delivery wards - Kisumu and Ahero sub-county hospitals.
This means more health intervention strategies will have to be put in place to reverse the negative trends and avoid deaths of young mothers and their children.
The research disclosed most health facilities record at least 123 out of 1,000 who die at their infancy while under five mortality rates was 220 per 1,000 live births.
While releasing the report yesterday, KNCHR Commissioner Jedida Wakonyo also revealed that some of the referral hospitals lacked ambulance services.
She disclosed the genesis of this report was a number of complaints received by KNCHR from members of public regarding lack of access, cost and quality of health care.
"For instance, some of the complaints we received were that a number of health facilities are ill-equipped and the current infrastructure cannot support the lakeside city's growing population," she said.
Human resource capital was also cited as inadequate with low personnel to patient ratio resulting in compromised services.
Health facilities are usually understaffed, ill-equipped and offer limited services including emergency services, notes the report.
Quality is compromised where necessary machines are unavailable resulting in misdiagnosis and this is a cause of concern for the authorities.
"Chances of losing life is high due to poor diagnosis and lack of enough doctors to make certain critical decision especially in times of emergency," said Wakonyo.
The report further revealed that health services were not affordable to the poor, making patients seek medical interventions when it was too late.
While reacting to the findings, Health Executive Rose Obara said in as much as the findings point to the truth, they were looking for means to resolve the problems.
"We are well aware of some of these problems and we are working round the clock with line partners to address the issues," said Dr Obara.