Senator Wilfred Machage quits ODM, to contest for Kuria West MP seat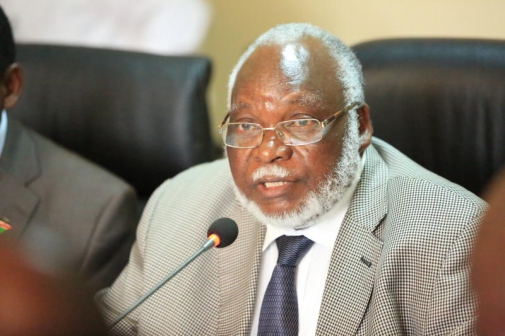 Migori Senator Wilfred Machage has ditched ODM party and joined the Democratic Party (DP).
Mr Machage Friday also confirmed that he would not defend his seat, but will run for Kuria West constituency seat. "Time has come for me to remind Kenyans that I am a member of Democratic Party," said Machage.
The senator, however, did not give reasons on why he decamped from the Orange party. He said: "Those are details. I was in DP before I moved to ODM and I am coming back to my party which I loved."
Machage was welcomed by the party leader Joseph Munyao. Mr Munyao said DP would merge with any other party but will maintain its institutional framework up to the grassroots.
He said the party would field candidates in all positions except the presidency in the August General Election.
"Our resolve is based on our party ideals and the recognition that citizens of this country deserve a flexible choice to elect their preferred candidates. We welcome aspirants to join our party and offer their candidature for these posts," said Munyao.
Additionally, Munyao called upon the Government to ensure peace and security prevails during the electioneering period.
"A government that cannot guarantee peace and security fails the legitimacy test. The government must demonstrate that the acts of lawlessness, political intolerance, hate speech and anarchy are unacceptable and will be met by the full force of the law," he said.