Devolution: Transforming Kisii County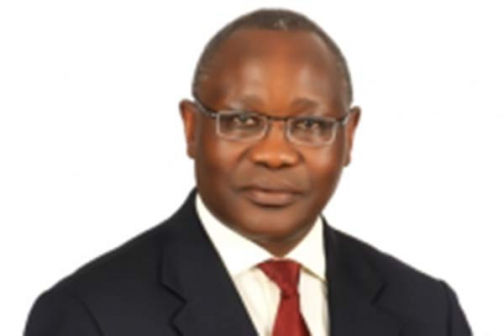 Together with 12 other counties, we have formed the Lake Basin Region Economic Bloc to spur the economic development of our respective counties It has been an exciting yet challenging journey at the helm of Kisii County Government since we were sworn into office as the pioneer leadership of the devolved county number 45.
Residents bestowed on me the immense responsibility of laying the foundation for the long-term growth of a county with great potential, a county that is on track to transform the lives of its residents as a 24-hour economy.
Kisii has been on a progressive journey through devolution. We have improved education standards and increased funding for bursary to KShs430million to help needy students.
We have recruited over 950 Early Childhood Development (ECD) teachers and built classrooms to lay a foundation for good education for our children.
We have done over 1,000 kilometres of road network and continue to open up more using county-owned construction equipment.
In the health sector, we have hired more medical workers, while hospitals which previously had no doctors, now boast of at least two to three practitioners in the facilities. We have resuscitated theatres in Nyamache, Keumbu, Gesusu and Gucha hospitals.
Further, the county government revamped and upgraded the Kisii Level 5 Hospital to a teaching and referral hospital in collaboration with Kisii University.
We embarked on a major facelift of the facility that included renovation of the kitchen to use gas instead of firewood; establishment of a 10-bed renal unit to offer dialysis services; installation of state-of-the-art diagnostic equipment like a 16 slice CT Scan, digital x-rays and MRI; increasing the hospital's bed capacity from 450 to 700; and construction of a hostel block.
We are now putting up a new 100-body capacity mortuary to replace the current 20-body capacity morgue. In addition, we have put up an administration block for the staff, which has freed space to accommodate the High Dependency and Intensive Care units. Currently, construction works for a KShs2.1 billion cancer centre are ongoing. The project is being funded by the Saudi government and the Arab Bank for International Development.
To increase access to safe, clean water to residents and support agriculture, the county launched a programme to drill boreholes in each of the 45 wards. The boreholes are located in public institutions and fitted with handpumps. The plan is to develop the boreholes into water reticulation schemes to serve residents near the public institutions. So far, 25 boreholes have been drilled.
To empower the county's residents through wealth creation, we have positioned Kisii as an investment destination. This has been expedited through continuous improvement of infrastructure and attracting investors through the Kisii Entrepreneurship Summit, which showcased trade and investment opportunities. After the summit, we signed three key agreements totalling KShs21 billion.
We have signed an agreement with an Indian investor for the establishment of a sugar complex in South Mogirango sub-county. The sugar mill will have a capacity to crush 5,000 tonnes of cane per day and produce 172,500 metric tonnes of sugar.
Additionally, the sugar complex will produce 15 million litres of ethanol and 10 megawatts of power.
Equally in the pipeline is a new Kisii City, which is going to be built in partnership with Chinese investors. Together with 12 other counties, we have formed the Lake Basin Region Economic Bloc to spur economic development of our respective counties.
Despite the challenges, ranging from disruptive politics to irregular disbursement of funds from the Exchequer, the county has strived to and continues to deliver on its mandate. The Council of Governors however is addressing the challenge of irregular disbursements of funds from the National Treasury.
Overall, Kisii County is an unrivalled investment destination and a key commercial hub for the region. We continue to live the dream of devolution. Join us on this journey.
Spurs sign Moussa Sissoko from Newcastle
Tottenham Hotspur have completed the signing of Newcastle United midfielder Moussa Sissoko on a five-year contract, the Premier League side confirmed on Wednesday.