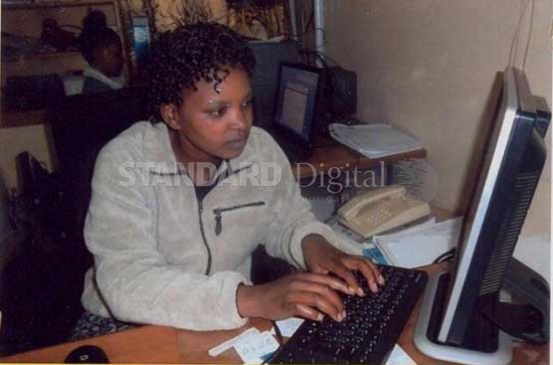 KISII: A woman seeking divorce suffered a blow after the High Court in Kisii ordered that her family refunds the bride price. This is the second landmark divorce ruling by Kisii High Court in a span of less than six months.
When Rose Kerubo Maranga, 32, went to court seeking to divorce her husband of eight years, she got more than she had bargained for when the High Court in Kisii granted her wish, but with a rider that her father returns Sh130,000 bride price. And when the verdict was delivered, her father said he was ready to pay the price to free his daughter from the loveless marriage.
Rose and Gideon Magwara Nyangeso married on October 10, 2008, under the Christian Marriage Act Cap 150 of the Laws of Kenya.
However, on April 8, 2014, Rose filed a petition which was registered in Kisii High Court against Gideon.
In their submissions, both the petitioner and the respondent agreed that the marriage was irretrievably broken down.
Read More
In the judgment, Kisii High Court Judge Chrispin Nagillah granted Gideon's prayer for return of the dowry, which translated to two cows at the value of Sh40,000 each and cash value of Sh50,000.
"Therefore, the petitioner's father is hereby ordered to refund Sh130,000 to the respondent as dowry," ruled Judge Nagillah.
Speaking to The Standard on phone, Rose's father Moses Maranga said that he would not force any of his daughters to stay in a marriage that was lifeless or like a prison.
"I have no complaint. My daughter is now comfortable. Soon we will refund the dowry. My daughter asked for divorce and she was given. I am at peace," said Mr Maranga.
The case was heard and determined in camera.
Gideon, 41, said he was not comfortable when the case was filed in court but admits that there were issues in the family just a few months after their marriage.
"I had no option. She is the one who decided to take matters to court," he said.
Rose filed the petition for divorce saying the marriage did not work and sought to be given custody of the baby.
After their marriage, the couple settled at Getare village in Kisii County and were blessed with a daughter.
In her submissions, Rose claimed denial of conjugal rights, cruelty and abusive behaviour were the hallmark of the first three years.
She said the respondent subjected her to loneliness and physically ejected her from the matrimonial home on or about November 2011.
In his response, Gideon argued that the marriage was fine until he discovered that his wife was unfaithful.
"She had many boyfriends. When she knew I knew, she walked out of the marriage. I paid dowry, three cows worth Sh200,000 and Sh60,000 in cash. The marriage, I admit, has broken down," said Gideon.
On cross-examination by the petitioner's lawyer, Gideon denied any form of brutality towards Rose.
Gideon further told the court that he never ejected his wife from the house instead she chose to unceremoniously walk out of the matrimonial home after the discovery of her acts of immorality.
However, he admitted that the marriage had irretrievably broken down and it was the petitioner who refused to disclose her reasons for perpetrating her acts of unfaithfulness and deserting the matrimonial home.
Maranga, Rose's father, said that his daughter's marriage was not working.
He said that his daughter's husband does not respect his wife and that she lived a life of a prisoner.
"We tried reconciliation. It did not work. So the marriage is not working. It is better if it is dissolved. I therefore support her prayer for dissolution of this marriage," said Maranga.
Emmanuel Nyangeso, Gideon's father was aware of the disagreements too.
"It prompted me to call the two families together to solve the matter. We were unable to do so," he said.
He confirmed the dowry of three cows, two goats Sh60,000 in cash and put the total value at Sh200,000.
Asked about marrying again, Rose said she would in future. "Why not, I will get married again. I will soon be picking my notification from court," she said.
A similar divorce case was heard by Justice Ruth Sitati, with the judgment read by Justice Chrispin Nagillah in March 2015.
The High Court then, dissolved the marriage of an 'adulterous' woman and ordered her to pay her former husband Sh205,000.