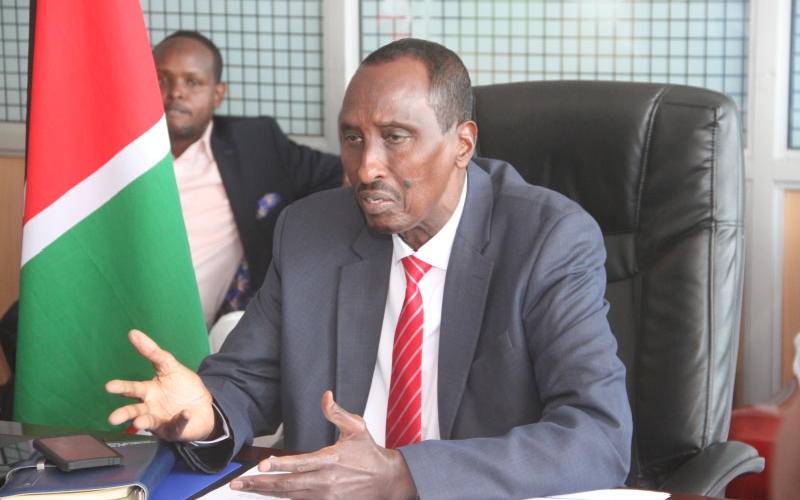 Wajir Governor Mohamed Abdi launched his re-election campaign yesterday.
This comes a week after he declared his bid to defend the seat as an independent candidate.
Amb Abdi also named Abdifatah Sheikh Mohamed Diriye his running mate during the rally in in Wajir town.
Mr Diriye, a social worker engaged in social and humanitarian projects in the county.
Amb Abdi fell out with his deputy Ahmed Ali Muktar who served briefly as the governor after he was impeached last year.
The court overturned the impeachment in February, ruling that Muktar should return to his former role as deputy.
The Wajir governor ditched Jubilee last Monday after the party issued the ticket to Dr Mohamed Hassan Adam.
Amb Abdi said the method used by the party to pick its candidates for the August 9 election was deeply flawed.
"It is not a party that elects a leader, it is the people. And the people of Wajir have seen what has happened," the governor said.
He said the people of Wajir would have the final say on whether he would be governor or not.​