Sacked Wajir governor and supporters storm office, vow to 'work for people'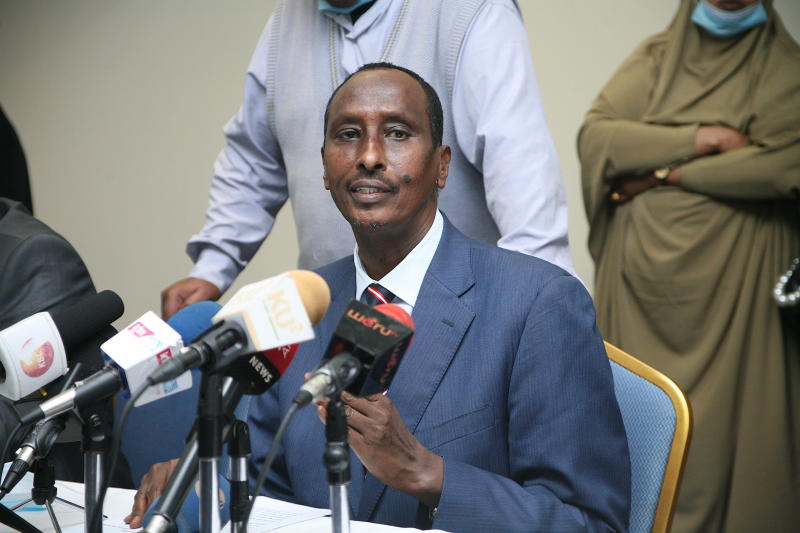 Impeached Wajir Governor Mohamed Abdi stormed the county headquarters, broke into his former office accompanied by his supporters, and vowed to continue working for his people.
Armed with court documents that he claimed had reinstated him to his office and hundreds of his supporters, the former governor went to the police station requesting for enforcement of the orders before marching to the office where he gained access and addressed waiting journalists.
Police were, however, reluctant to enforce the order prompting Abdi to proceed to the office with his supporters.
Abdi, who was accompanied by Wajir East MP Rashid Kassim, asked his detractors to forget the past and forge unity for the betterment of the county. Ironically Mr Kassim was part of those who hounded Abdi out of office.
However, Ahmed Ali Muktar, who was sworn as a governor in May following the impeachment, termed his former boss' action as an "act of indecency" that his administration would not tolerate.