Two suspected bandits shot dead in Wajir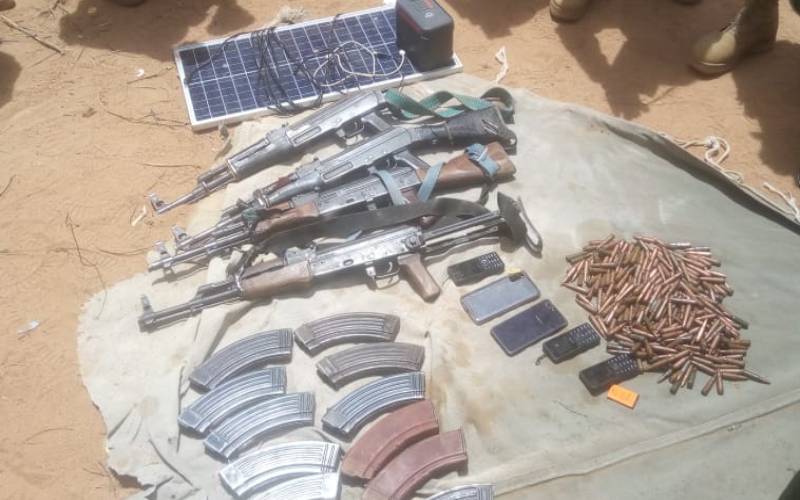 Police on Tuesday, August 24 shot dead two suspected bandits in Habaswein Sub-County in Wajir County.
In a report filed at the Habaswein Police Station under the OB Number 06/24/08/2021, the suspected bandits were gunned down at Dadaber area at 10:30am after allegedly refusing to heed surrender orders.
Police say the suspected bandits were "heavily armed".
"A shoot-out, consequently, ensued and two bandits were fatally injured," says the police report.
One of the deceased has been identified as Police Constable Yerrow Noor from Dadaab. The other one remains unidentified.
Four AK-47 rifles, 316 bullets, empty magazines of AK-47 rifle, three KDF jackets, a smartphone and two feature phones were recovered from the deceased.
Their bodies were moved to a morgue in Wajir.