Livestock dying in fields as drought hits Mandera County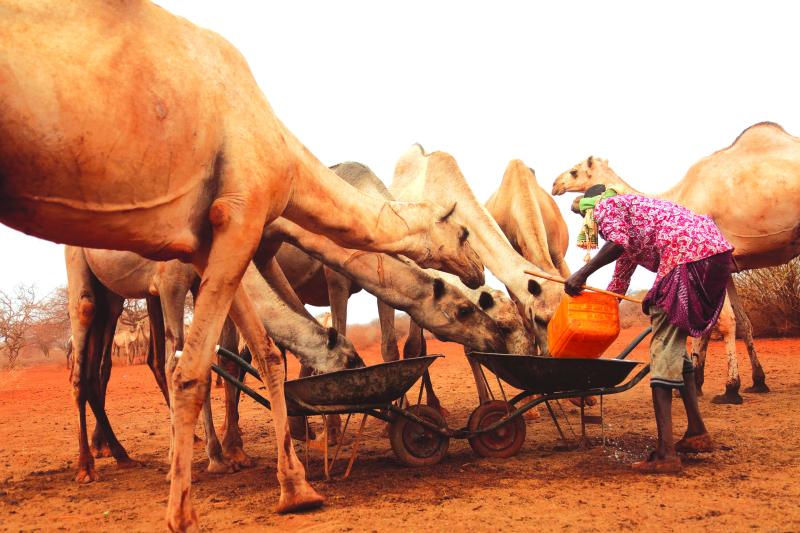 A ravaging drought has hit Mandera County following failure of long and short rains for more than a year.
Governor Ali Roba said the border county only received 20 per cent of April-May and October-December long and short rains respectively last year.
"The low and erratic rainfalls are increasing in frequency and severity and resulted in a depressed pasture, acute water scarcity and food shortage," Roba said.
The governor who is the chairman of Frontier Counties Development Council said the county's situation was worsened by locusts' invasion which wiped out pasture in most parts.
"Out of a total of 244 water pans in the county, only 50 harvested water and even these were not full to capacity which meant they all dried up shortly after the depressed rains," Roba said.
Food Supplies
The pastoralists, he said, were losing animals while many households could not afford to buy food due to inflated prices following an increase in fuel prices and lockdown of five counties where most of the food supplies for Mandera come from.
"The situation is dire and the county government despite interventions cannot cope with the demand of water, livestock feed and food for vulnerable families and communities," Roba said.
Take a quick survey and help us improve our website!
Take a survey
The governor appealed for an urgent donation of food rations, livestock feed and nutrients and water trucking services to the overstretched areas.
"I take this early opportunity to appeal for help and support from National Government, and request development partners and well-wishers to come to our aid and avert this looming humanitarian disaster caused by climate change," he said, adding if the rains do not pour in the next 11 days, the county is likely to face a disaster.
According to Roba, his administration had intensified water trucking, rapid response maintenance and the repair and rehabilitation of boreholes while implementing "long term resilience-building efforts such as drilling and equipping of boreholes and the construction and rehabilitation of major pans."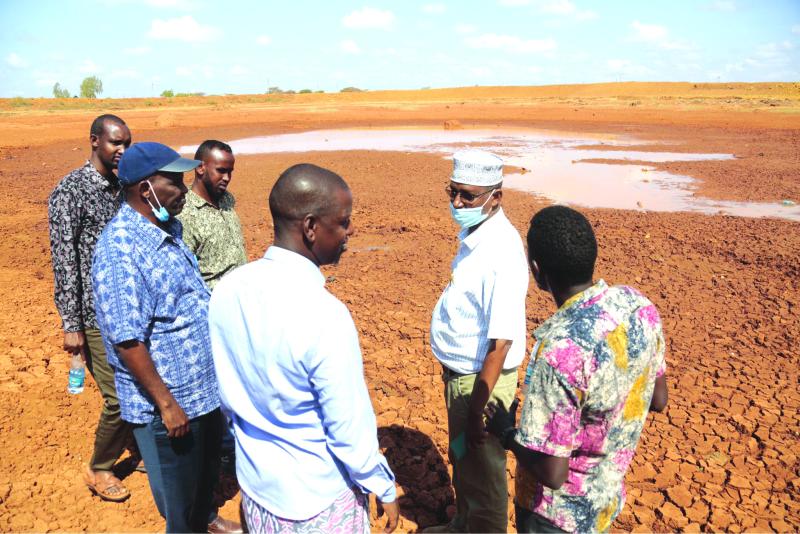 "In order to effectively respond to all reported borehole breakdowns within 24 hours, we have positioned two rapid response maintenance teams which are based at Elwak and Mandera to help reduce the time lag between the time when a breakdown occurs, its repair and restoration of supplies," Roba said.
The county government has also hired 31 water bowsers to ensure there will be an uninterrupted supply of water to trucking centres to complement seven trucks owned by the county.
Boreholes
Drilling and equipping of emergency boreholes have been done in the last five months, with 75 being drilled. The Roba-led administration has further drilled 35 strategic water pans in readiness for long rains.
Mandera East where Mandera town lies has six water trucking centres, Rabia (8), Lafey (29), Mandera North (30), Banisa (65), Mandera West (106), Kutulo (15), Mandera South (22) and Kiliwehiri (31).
The county has provided plastic water storage tanks in strategic locations in an effort to meet United Nations Sustainable Development goal number six of clean water and sanitation "which is critical for the survival of our livestock and people".
The county's special programmes department distributed relief rations to 43,744 families in February and March. The supplies included 547 tons of rice, 219 tons of maize flour and 131 tons of cooking oil.
"We are looking at scaling up this intervention to cushion more people," Roba said.
The beneficiaries of food rations include 11,243 people in registered orphanages, schools with special needs students, destitute and 'extremely' vulnerable families, people living with HIV/Aids, non-locals and persons living with disabilities.
Mandera County is regarded as food insecure and mostly relies on supplies from neighbouring Ethiopia and Somalia and others parts of the country. However, due to Covid-19 pandemic, the supplies have dwindled.
A trader, Irene Muchemi who supplies cereals to Mandera town said she stopped after a lockdown was imposed in five counties as she relies on public transport services.?