Clans bury the hatchet, pick representatives to lead peace efforts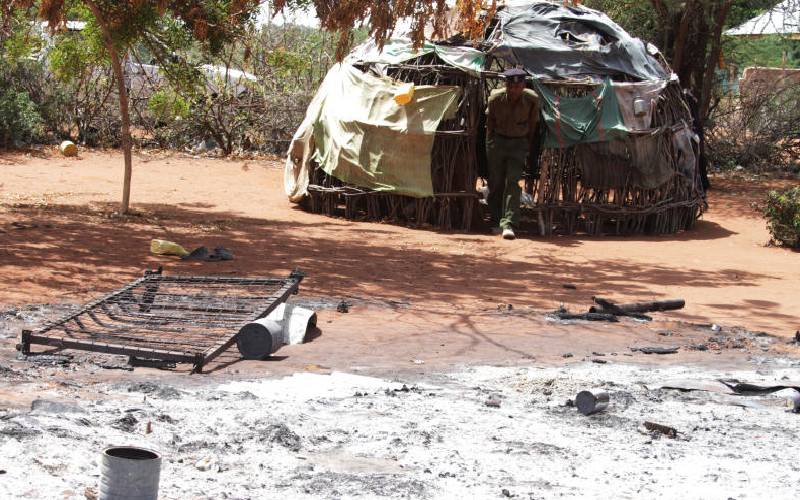 The two main clans in Mandera have agreed to end hostilities and seek peace.
Their feuds have for long affected development programmes and led to loss of lives and property.
Representatives of the Garre and Murulle clans said they have ironed out seven of the nine contentious issues that had strained their relations over the years.
A 21-member committee comprising clan representatives, county covernment and National Cohesion and Integration Commission officials deliberate on the issues.
After four days of engagement, the team buried the hatched and agreed to foster peace and cohesion.
"After consultations with full participation of the State through County Commissioner Onesmus Kyatha and the county security committee, nine key issues were isolated out of which consensus was reached on seven. Two issues remain unresolved," the team said in a statement.
They agreed to discuss the thorny issue of clan boundaries by June next year. However, full implementation of 2005-2008 Umul and related accords should commence immediately, the said.
Grazing grounds
The issue of grazing grounds and water was isolated and will be resolved as per Umul and related accords in line with Somali customary laws.
At the same time, the national government and NCIC should arrest and arraign any person engaging in incitement, the team demanded.
"The clan elders will take full responsibility for the disbandment of any existing clan militia and there will be immediate cessation of all hostilities," they said.
However, they disagreed on creation of new settlements, location and development programmes in contested areas and picked a 14-member team, which has two religious leaders, to lead in preaching peace.
Governor Ali Roba, Kyatha and Abdikadir Adan Abdullas represented the Garre clan while Murulle clan had Abdulahi Abdinoor Gesse.