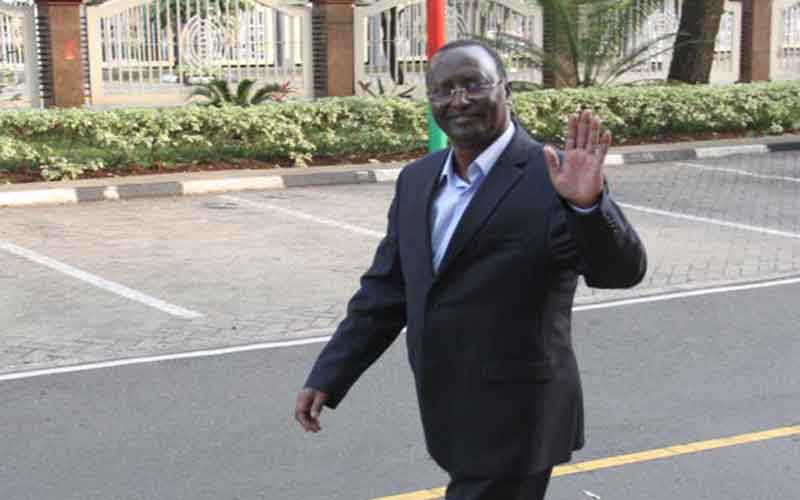 A former county representative has petitioned the High Court to declare Isiolo Governor Mohammed Kuti unfit to hold office.
Moses Kithinji, formerly a Bullapesa Ward Rep, made the claims in a case filed by his lawyer Mungunu Mburu at the Meru High Court. He accused Dr Kuti of abdicating and neglecting to execute his duties as governor as well as nepotism in hiring top officers.
Mr Kithinji also wants the court to declare the governor guilty of misconduct, having allegedly used his position and power to engage in corruption and for failing to comply with the Constitution, Public Finance Management Act, Integrity Act and the Public Procurement and Disposal Act.
"The respondent is the Chief Executive Officer of the County Government of Isiolo and has the mandate of ensuring prudent use of resources, but has failed to discharge this without violating the Constitution and the law," the petitioner claims.
Kithinji also claims the county government of Isiolo is running a dollar account at a local commercial bank contrary to the law, which restricts such accounts to be held only at the Central Bank of Kenya. The petitioner also claims one company owned by Kuti's relatives is trading with the devolved unit and illegally benefiting the governor.
Kithinji claims 12 senior county officials are related to the governor and have been hired without the input of the County Public Service Board and are not representative of the multi-cultural face of Isiolo County.
But Governor Kuti, who is represented by lawyer Ken Muriuki, has filed a notice of preliminary objection, saying the matters raised are under the exclusive jurisdiction of other constitutional bodies.
Kuti says in the preliminary objection that the petition offends two articles in the Constitution, one on the County Governments Act and two, a section on Leadership and Integrity Act.
In his seven-page preliminary objection, the governor says the petition should be thrown out as there was a clearly laid down procedure of removing a governor from office and some of the allegations ought to be channeled to the relevant agencies, including the Ethics and Anti-Corruption Commission for investigation and action.
Justice Alfred Mabeya on June 4 directed the parties to appear before him on July 7 for submissions to dispense the preliminary objection.